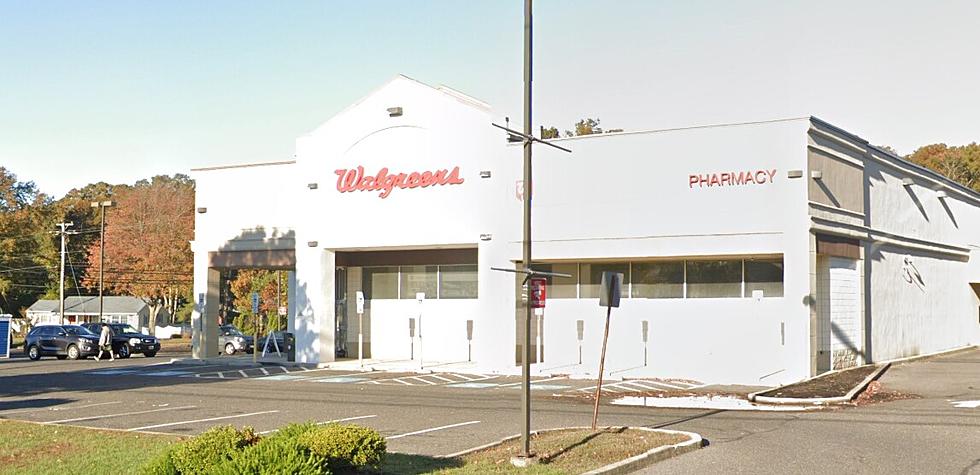 Somers Point Walgreens Could Be Torn Down for New Supermarket
Google Maps
Does Somers Point need another supermarket?
A published report says the city is negotiating with a company to open a new Aldi supermarket on the site of the Somers Point Walgreens at 425 New Road.
The Press of Atlantic City reports that the Egg Harbor Township law firm Nehmad, Davis, and Goldstein has been representing Provco Partners L.P. about the possibility of taking over the Walgreens location, demolishing the building, and reconfiguring the site to accommodate a new Aldi.
Aldi, a German discount chain that's grown quickly around the U.S. in recent years, has a much smaller footprint and product line than the typical American supermarket.
A company website says it looks for spaces of about 17,000 square feet and stocks roughly 1,400 of the best-selling items from the grocery store lineup.
There is an Aldi about 5 miles away on the Black Horse Pike in Egg Harbor Township.
After the recent opening of Target, Somers Point now has 3 full-service grocery stores, with Acme and ShopRite also close by.
This Aldi proposal is in the developmental stage and would need approval from the Somers Point Planning Board.
The NJ Dept of Transportation would also have to sign off on necessary changes to New Road, a state highway, as well as addressing drainage and storm runoff issues, according to the Press of Atlantic City.
Somers Point City Council did authorize a conditional agreement with Provco Partners L.P. to look into the changes to the site that would be necessary.
The proposal presented on behalf of Provco calls for tearing down the Walgreens and reworking the site to accommodate a 21,000 sq-foot building and a parking lot for over 100 cars.
The Press says there is no scheduled date at this time for any further consideration of the Aldi plan by the Somers Point City Council.
Somers Point Airbnb May Have Nicest Bay Views in South Jersey
Cold Case: 15 Years Since Bodies of 4 Dead Women Were Found in West A.C.
Great Off-Season Eating: Ocean City's Yummy Year-Round Restaurants