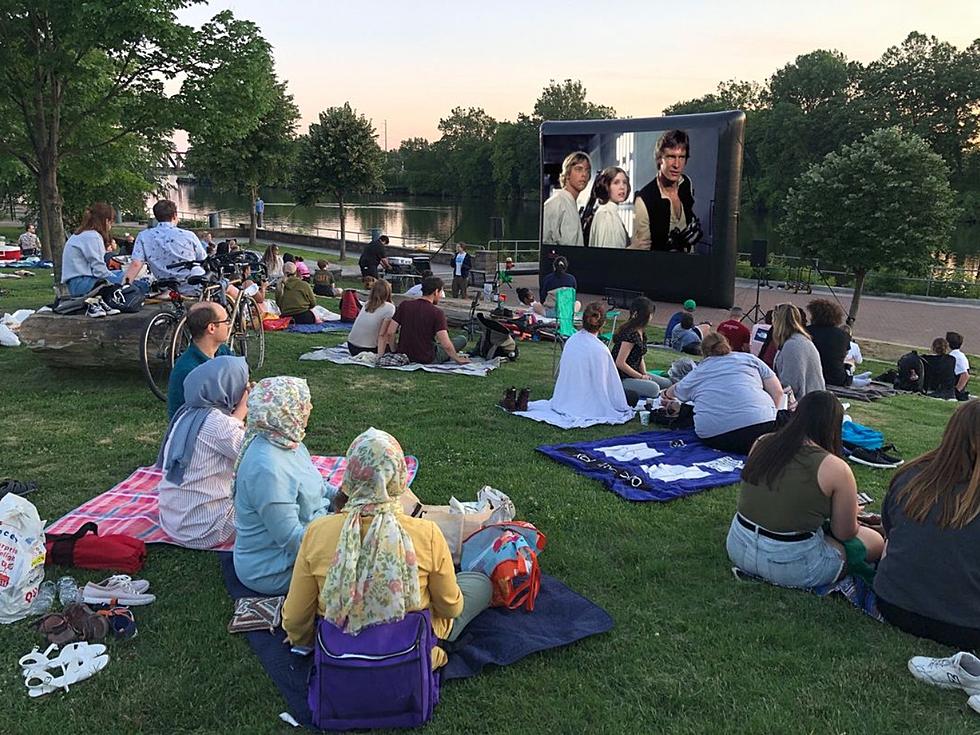 Catch an Outdoor Movie on the Schuylkill River Banks in Philly This Summer!
Credit: Instagram @schuylkillbanks
Get ready for free outdoor movies nights in Philly this summer!
One of the best things about summer for movie lovers out there, is grabbing a picnic blanket, some chairs and snacks, and gathering to watch your favorite movies in a scenic outdoor space. Perfect for the kids, hanging with friends, flying solo, and for a romantic date night!
If you're in the Philly area by the Schuykill River, catch a Schuykill River Banks movie! 10 movies will be screened on various dates throughout the summer. Whether you're looking for kid-friendly movies, classic Old Hollywood movies, rom-coms, or action packed comedies, you'll want to check out this list.
The movies take place at Grays Ferry Crescent Esplanade or the grassy area just north of the Walnut Street Bridge, and they all begin at sunset between 8:00 pm and 8:30, depending on the time of the season. In case of rain, check HERE for updates/postponements.
Grab your loved one and some popcorn! Here's what's playing on the Schuylkill Banks this summer 2023!
Great lineup this year! I'll definitely have to try to make it out for a couple of these myself. Will you be checking any of these flicks out this summer?
---
Here Are The Hottest Shows Coming to The Freedom Mortgage Pavilion (BB&T Pavilion) in Camden, NJ 2023!
Grab your tickets for these hot shows happening in Camden, New Jersey this summer!
Everything You Need to Know For Concert Season 2023 at Freedom Mortgage Pavilion in Camden NJ
Heading to Freedom Mortgage this summer? Here's what you'll need to know!