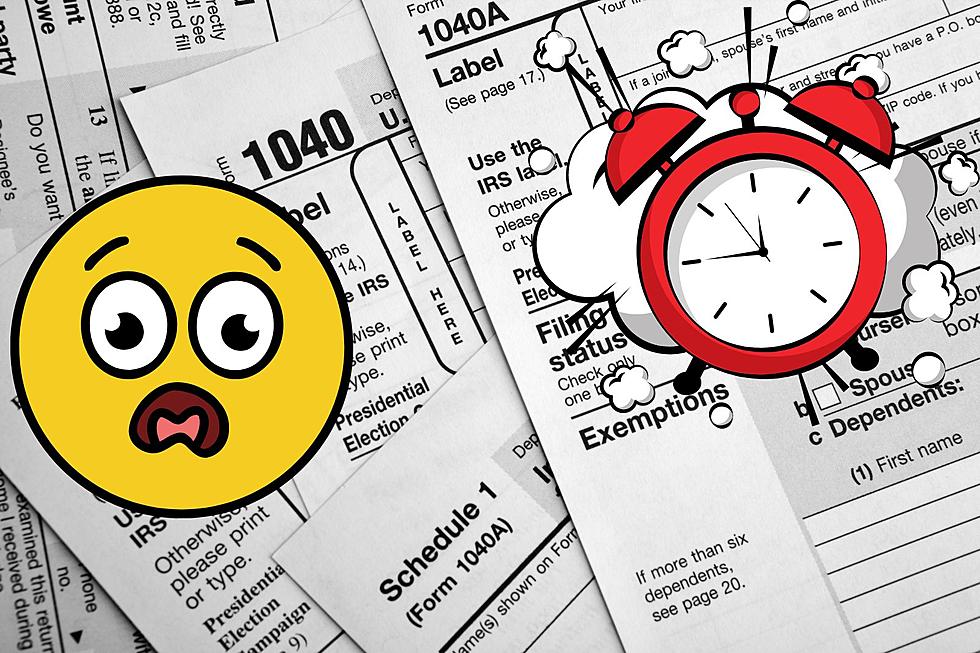 Huge tax payment looming for NJ businesses
Canva/Townsquare Media illustration
💰 Struggling NJ businesses about to get whacked again
💰 They will soon have to pay another big unemployment trust fund tax
💰 NJ has federal funds sitting in the bank that could cover this
---
Back in February when Gov. Phil Murphy presented his fiscal year 2024 state budget, he proclaimed the proposed spending plan contained no new taxes and expanded affordability in the Garden State.
However, struggling business owners across New Jersey will soon be hit with a more than $300 million dollar unemployment insurance tax hike, the third installment of a mammoth UI tax increase that was instituted to replenish the state's unemployment insurance fund that was depleted during the pandemic.
According to Michele Siekerka, president and CEO of the New Jersey Business & Industry Association, that means New Jersey employers will have to pay an additional $144 per employee, on or around July 1.
Every dollar counts
Siekerka said every dollar counts, especially for small and mid-sized businesses, so for a company with 50 employees "that's $7,200 more on top of the fact that they increased this the last two years," adding that the increase is "additive, it's not standing by itself."
She pointed out at least 37 other states replenished their UI funds with COVID relief money they received from the federal government, but New Jersey did not even though the state still has more than $5 billion in federal funds sitting unused.
Siekerka said many businesses, especially smaller ones, are still struggling to survive.
"Let's also please recall that it's these exact same businesses who are being hit with increased costs at every level. In order to attract a workforce right now, we're paying premium salaries," Siekerka said.
Costs for everything are up
Siekerka said in today's economy, costs from hiring to retaining workers, are on the rise.
"You've got increased benefit costs going up every day if a company is fortunate enough to provide that. Think about the escalation in medical costs."
She also cites ongoing inflation and supply chain challenges that many businesses are facing today.
Siekerka said a measure had been introduced in the New Jersey Senate last year that would have replenished a portion of the unemployment insurance trust fund, but at the eleventh hour it was pulled, and the governor said he would take the issue up in the fall, but that never happened.
The money is there
"We do have excess surplus funds in the state of New Jersey as we sit here today," Siekerka said. "We talk about holding them for a rainy and we understand that, the rainy day has been upon us for three years."
The message to governor Murphy, according to Siekerka, is many New Jersey businesses desperately need help.
"Please bring some relief and provide some of the pandemic monies in order to replenish the fund that they did not break," Siekerka said.
Report a correction 👈 | 👉 Contact our newsroom
Biggest NJ company layoff notices in 2022 and 2023
In some cases, workers may be offered back their jobs or transfers to different locations.
Here's a look at more than a dozen of the biggest announcements within two years.
LOOK: Here are the states where you are most likely to hit an animal
Hitting an animal while driving is a frightening experience, and this list ranks all 50 states in order of the likelihood of such incidents happening, in addition to providing tips on how to avoid them.
LOOK: Food and Personal Care Shortages We Could See In 2023
Learn about the 13 potential shortages that could impact stores in 2023, from produce and meat to snacks and beverages.