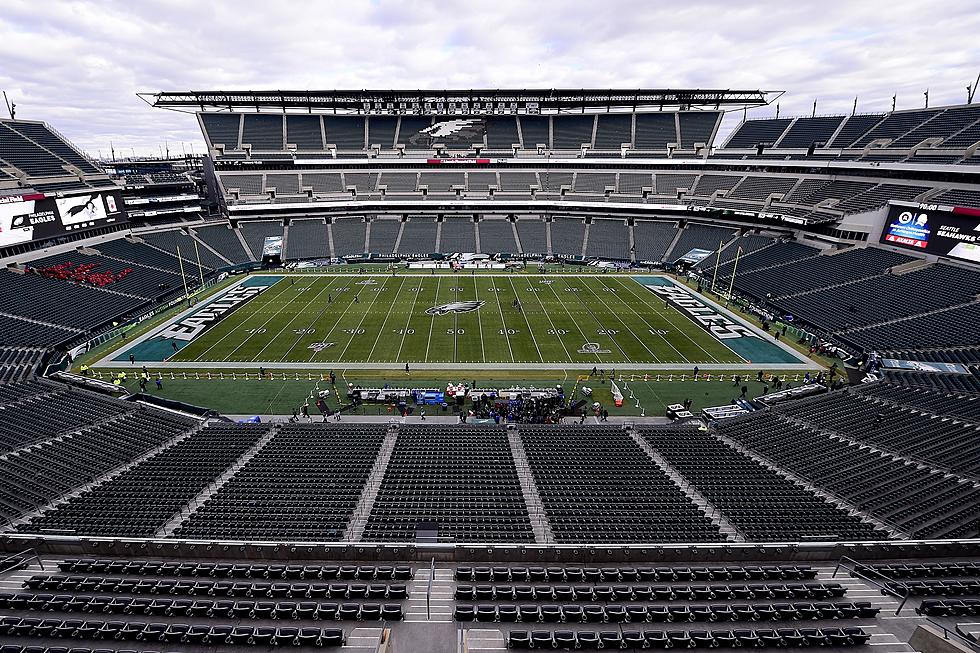 Philly Eagles Invite Frontline Workers To Get Married On The Field
Getty Images
It's the ultimate Eagles' fan's dream wedding.
The news broke this morning featuring an offer from the Philadelphia Eagles regarding postponed weddings of frontline workers. Many had to push their weddings back due to the COVID-19 pandemic, so the Birds are giving back.
Enter your number to get our free mobile app
Fox29 shared the news this morning that with the purchase of a discounted reception package, frontline workers can get married on the Eagles' field FOR FREE! Getting married on the Linc turf is definitely an original space to do it.
Some may say that the opportunity offered isn't much of a deal since you need to book the reception, but those who say that obviously aren't aware that getting married where the Birds' play under normal circumstances costs $30k. When you look at it from THAT standpoint, it's one hell of a deal.
Can you see the Eagles' ties on the groomsmen already? Get the details HERE.
First 32 Picks in Round 1 of the 2020 NFL Draft