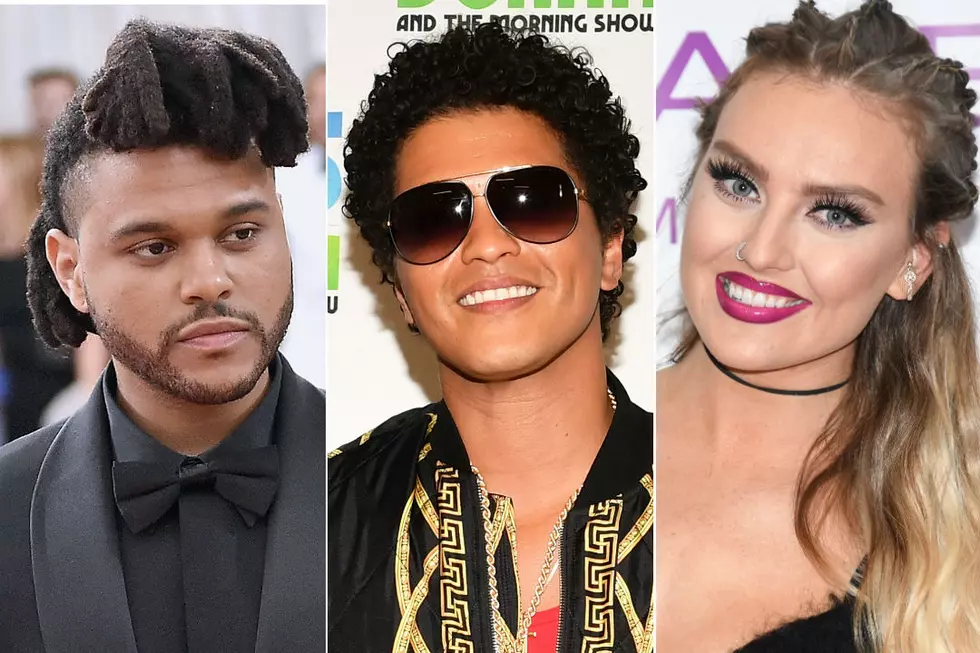 Which November 2016 Album Are You Most Excited For?
Slaven Vlasic/Stuart C. Wilson/Mike Coppola, Getty Images
There's gratitude to go around as Thanksgiving 2016 approaches, but which new November pop album release will receive your supreme appreciation?
As the year winds down, the industry is, conversely, gearing up for some of its most anticipated LP releases of the year. New work is set to debut from Little Mix, The Weeknd and Bruno Mars, just to name a few, and each artist is ready to compete with the likes of Halsey and The Chainsmokers for Billboard's top spot (seriously, will the popularity of "Closer" ever die down?).
And while The Weeknd tries to match his insanely successful Beauty Behind The Madness, and Little Mix look to solidly break out Stateside with Glory Days, Alicia Keys is hoping album No. 6 will bring longtime fans out of the woodwork, and maybe earn some new listeners with her updated "In Common" sound. Miranda Lambert, meanwhile, is finally ready to tell her side of the story when it comes to her split from Blake Shelton: The Weight of These Things has already garnered some serious attention with the critically acclaimed "Vice."
Acts as new and DNCE and as enduring as Bon Jovi are hoping to make waves with their coming full-length works, but which will be on rotation for you while the turkey's in the oven? Look back at all the new pop albums due out in November 2016 and take our poll to tell us which you're most excited to hear below.
Here Are PopCrush's Favorite Albums of 2016 (So Far!):