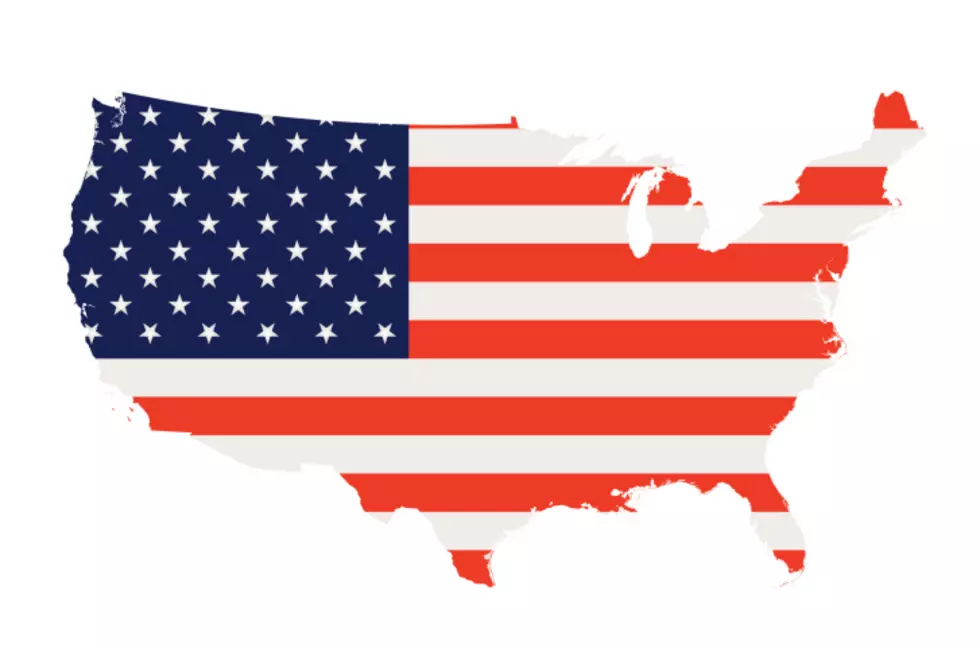 New Jersey Labeled Least Patriotic State
Baz777/ThinkStock
A new study is dissing New Jersey's patriotism.
According to the new report by WalletHub, New Jersey ranks dead last of the 50 states for how we feel about America.
The findings were determined by more than a dozen factors of military and civic engagement through sources like the U.S. Census Bureau and the United States Elections Project.
The most patriotic state was found to be New Hampshire, followed by Wyoming and Vermont. The bottom three are California, New York, and New Jersey.
Surprisingly, Pennsylvania, sort of the birthplace of freedom and patriotism because of Philadelphia's roll in the Declaration of Independence, ranked 40th.
I don't know about you, but I'm a New Jerseyan and I'm pretty darn proud to be an American. How about you?