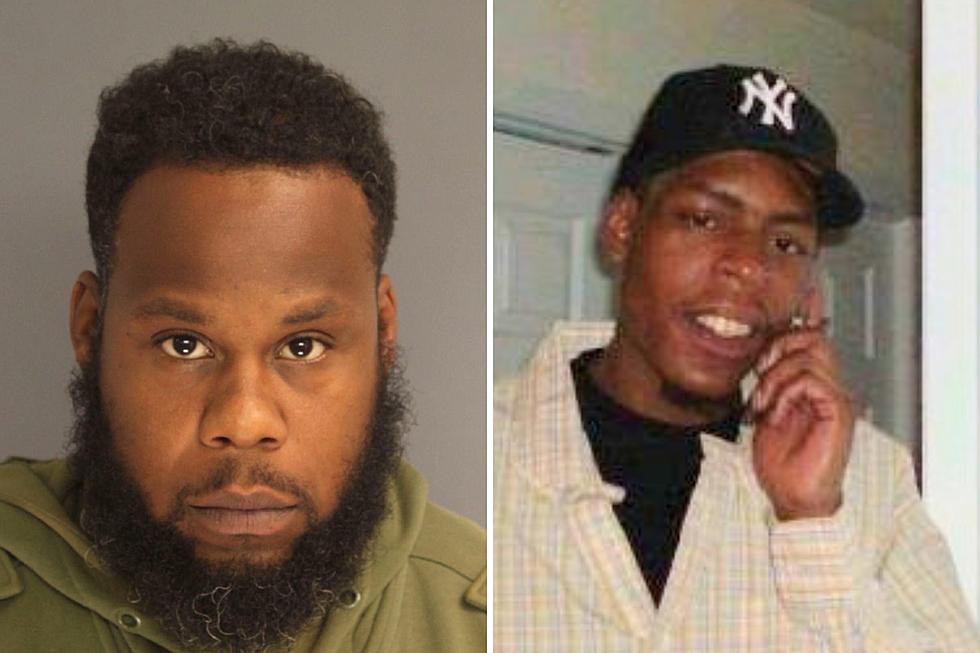 Killer again charged with murder for NJ fatal quadruple shooting
Antuane Gregory (left), Corey Beasley (ECCF/Facebook)
🔵 An Irvington man is charged with murder for a quadruple shooting
🔵 One man was killed in the shooting, three others injured
🔵 The suspect has an extensive criminal record including a plea for manslaughter
---
NEWARK — An Irvington man who spent more than a decade in prison for a killing over 20 years is again charged with murder for a quadruple shooting that left one man dead.
Antuane Gregory, 42, is charged with murder, four counts of attempted murder, four counts of aggravated assault, and firearms offenses, Essex County Prosecutor Theodore Stephens announced Wednesday. Gregory's arrest comes after a shooting in Newark on Saturday.
Authorities said that shortly after 7:30 p.m., four people were shot near a liquor store at the corner of Leslie Street and Chancellor Avenue. A fifth person was also in the line of fire but was not injured, ECPO spokesman Robert Florida told New Jersey 101.5 The four victims were rushed to University Hospital by first responders.
Corey Beasley, 43, of Newark was pronounced dead a half hour after the shooting. Stephens confirmed that the other three victims survived the shooting and are in stable condition.
This is not the first time Gregory has been charged with murder.
Gregory was charged with murder and other offenses in June 2002. He pleaded guilty to aggravated manslaughter and was sentenced to 13 years in state prison.
His record dating back to 2000 also shows charges including cocaine distribution, weapons offenses, and resisting arrest.
Rick Rickman is a reporter for New Jersey 101.5. You can reach him at richard.rickman@townsquaremedia.com
Click here to contact an editor about feedback or a correction for this story.
How much your school district gets under Murphy's proposed 2024 budget
Gov. Phil Murphy's porposed 2024 budget includes $1 billion in new spending for school funding including pre-K funding, pension and benefits, and an additional $832 million in K-12 aid, which is listed below by county and district.
LOOK: Food and Personal Care Shortages We Could See In 2023
Learn about the 13 potential shortages that could impact stores in 2023, from produce and meat to snacks and beverages.
Weird things NJ taxes - and some they don't
In general, New Jersey assesses a 6.625% Sales Tax on sales of most tangible personal property, specified digital products, and certain services unless specifically exempt under New Jersey law.
However, the way the sales tax is applied in New Jersey sometimes just doesn't make sense.
New Jersey puts out an itemized list for retailers that spells out what is, and what is not, taxed.
Perhaps because this is New Jersey, there are some bizarre and seemingly contradictory listings.