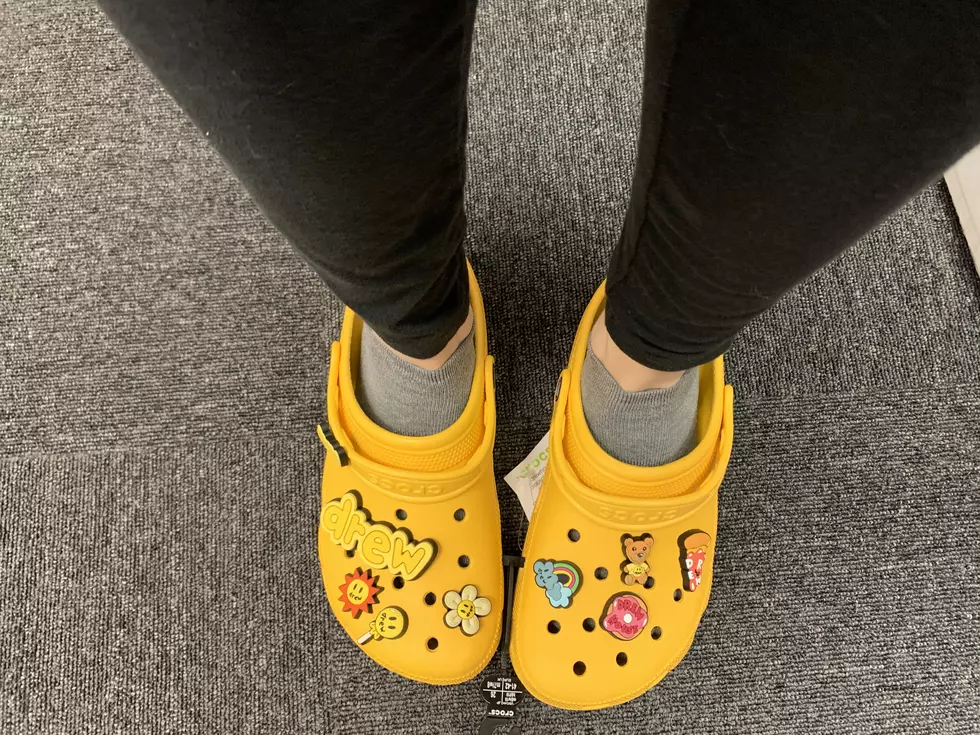 Justin Bieber Sent Me a Pair of Crocs and I Don't Know How I Feel About It
Heather DeLuca
Justin Bieber recently sent me a pair of yellow Crocs to thank SoJO for our support over the years. When I opened the package, I literally blurted out, 'hmm'.
Enter your number to get our free mobile app
Let me be clear, I'm actually quite a fan of Justin's music. This kid just can't crank out a bad song. And, as he gets older, he continues to grow into his talent and evolve as an artist. That's evident in his most recent singles, like his collabs with Ed Sheeran and Dan + Shay, and the newly released and introspective 'Lonely' with Benny Blanco.
But, Crocs? I don't personally have anything against the rubbery footwear, I just don't think I can pull them off. They actually work on some people, and there's no denying their comfort.
I will say I'm a sucker for a bright color, though, and a touch of whimsy, which these Bieber Crocs provide. I'm loving the adorable charms, like the teddy bear, doughnut, and pizza.
Justin Bieber Crocs
While they may never see the light of day in public, I've decided to make them my 'work slippers'. So, at the end of the day, or when my feet get tired during a long day at the station, I'll switch to these babies.
I appreciate Justin and his team at Universal Music Group taking the time to ship these limited-edition Crocs out to me, and for the nice note that accompanied them. And, although I'm still on the fence about how I look in them, I'll wear them with love. Thanks, Biebs! XOXO.
What do you think of these Crocs? Let me know in the comment box below.
And, if you haven't watched the video for Justin Bieber's new song 'Lonely' with Benny Blanco, featuring actor Jacob Tremblay, watch below.
Celebrity Couples Who Got Engaged in 2018