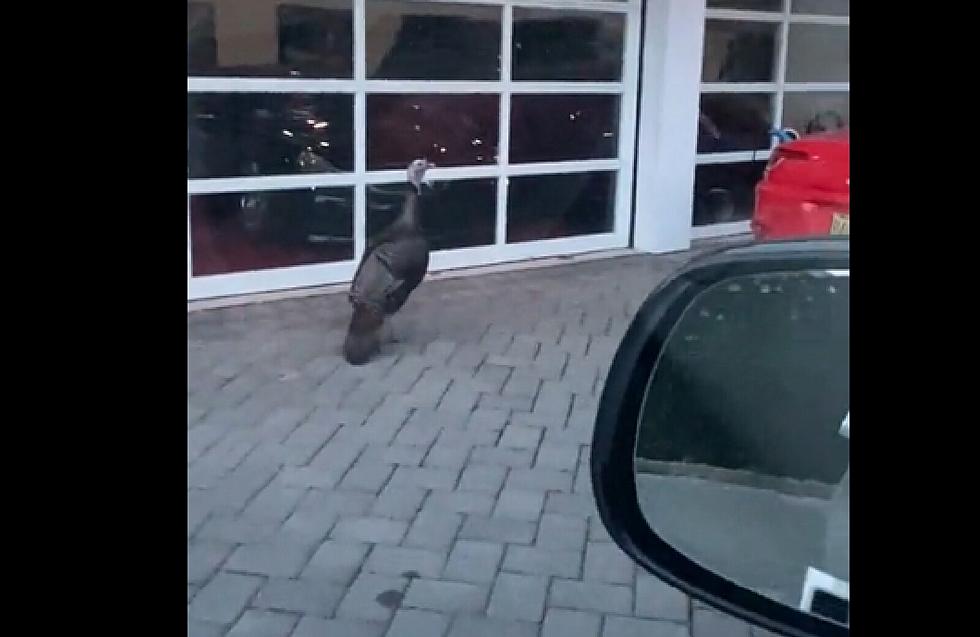 Internet Stops as Turkey Trolls New Jersey Resident Ice-T's House
Twitter Ice - T
When you live in New Jersey, sometimes you have to deal with wildlife.
It could be dolphins and whales, it could be deer and bears, or it could be turkeys.
Wild turkeys often can be seen in the state - in rural and populated areas. They usually don't bother anyone.
New Jersey celebrity Ice-T, a rapper, producer, and actor was born in Newark. According to Classic HIp Hip Magazine, he and his family now reside in a home in Englewood, New Jersey.
"You should narrate nature shows about animals."
"He just wants to learn how to be a hustler and is looking where to sign up. Turkeys have goals, too."
"A little early for thanksgiving but would make a nice family meal none the less."
"He is doing what we all would do...checkin' out the cool rides"
"He was creeping around to see which Whip he was gonna snag, Gadda watch out for them Jersey Turkeys they are straight out gangsta now them Brooklyn Bears? Not so much."
"I guess this is what they mean, when buying a Used car, don't buy any Turkeys."
No word on the fate of the turkey. Or, Ice-T.
LOOK: Stunning animal photos from around the world
From grazing Tibetan antelope to migrating monarch butterflies, these 50 photos of wildlife around the world capture the staggering grace of the animal kingdom. The forthcoming gallery runs sequentially from air to land to water, and focuses on birds, land mammals, aquatic life, and insects as they work in pairs or groups, or sometimes all on their own.
This New $12.4 Million House in Avalon, New Jersey Has It All
This Cape May County Home is Amazing!