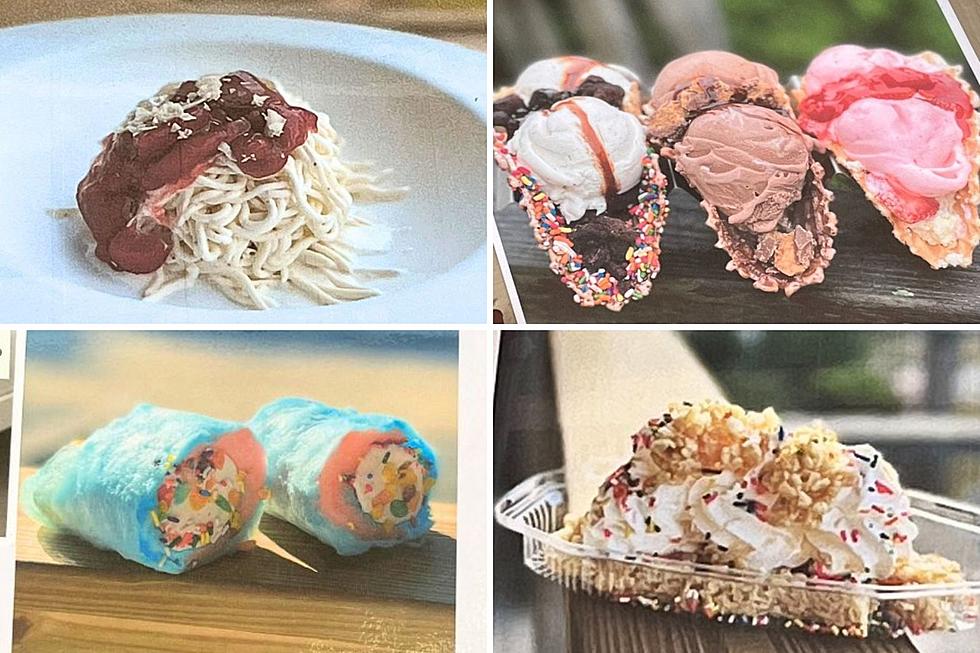 This Spot in Absecon, NJ Serves the Most Insane Ice Cream Creations
TSM South Jersey; Canva
It's not enough for one area restaurant to serve consistently delicious breakfast and lunch, they've taken the South Jersey ice cream game to a whole other level.

Ever dug a fork (uh, spoon...uh, maybe you'll need a spork for this) spaghetti ice cream!
How about a burrito made of cotton candy?
**KEEP SCROLLING TO SEE MORE!**
You'll find treats like that and more at Sunryser in Absecon.
Miss the discontinued Choco Taco? Try these instead!
While visiting Sunryser for breakfast recently, I found myself outside the restaurant patiently waiting for a table when I became mesmerized by the wall of desserts they offer.
Not only was my mouth wide open as I surveyed every photo, it was watering! Like, DUH, of course you should stuff a waffle cone with soft serve and bacon!
While not serve up French toast rolls that can be dipped into ice cream?
I'm getting hungrier as I type this, so just scroll down and check out for yourself some of the ice cream creations offered at Sunryser in Absecon.
Check Out the Insane Creations at This Absecon, NJ Ice Cream Shop
Sunryser is a restaurant in Absecon, NJ that also serves the most insane ice cream creations, including spaghetti ice cream!
South Jersey's Best 'Don't Judge A Book By Its Cover' Restaurants
These South Jersey restaurants are hidden gems, you might just drive right past them and never know how amazing they are.