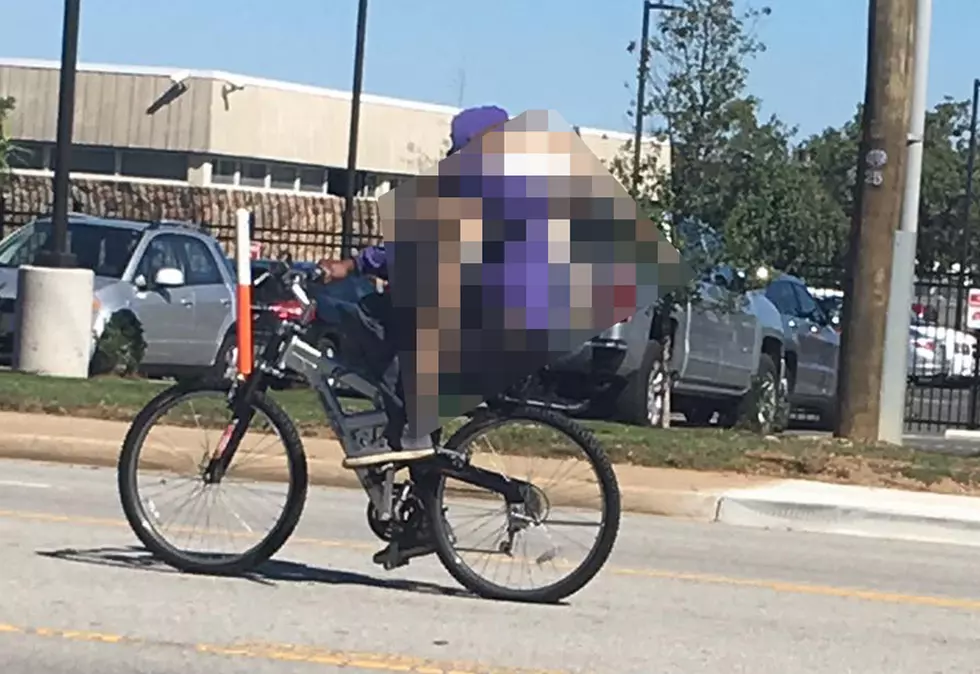 Guy On Bike Was Carrying WHAT?
Facebook-Candace Lane Counts
Yep, he did. He was carrying a dead deer, while riding his bike.
Candace Lane Counts posted this on her Facebook page and it's been shared over 2,000 times!
The guy actually contacted Candace and said that he took the deer home, dressed it and processed the meat. Winner, winner, he's got dinner!
Speaking of seeing funny things while driving, check out this Atta Boy Winner from The Mike Show...