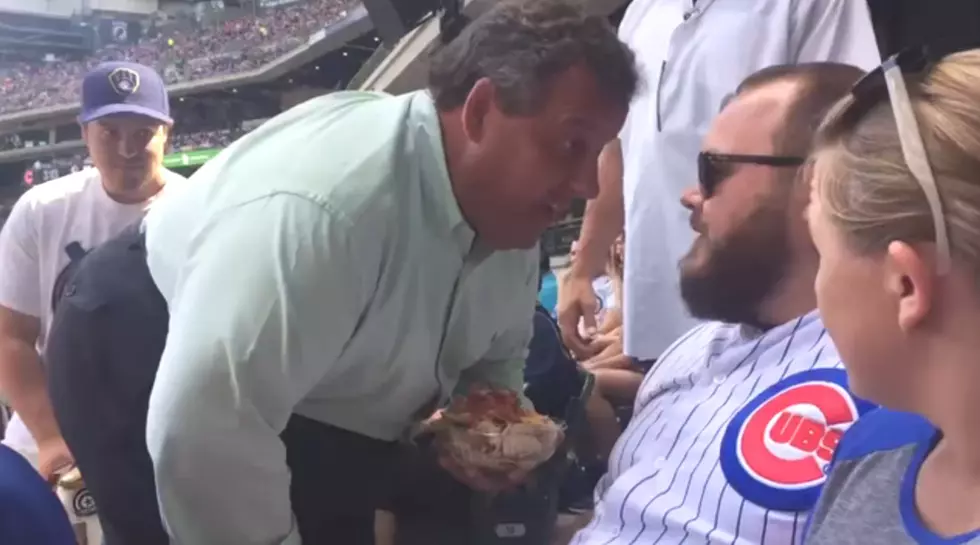 Watch Governor Christie's Nachos Confrontation
YouTube-WISN-Ben Hutchinson
Governor Christie can't even take in a baseball game in MILWAUKEE without getting heckled!
Our nachos toting leader was going to his seat at a Brewers - Cubs game, when a Cubs fan apparently said something to Christie, causing him to stop and get in the guy's face.
How about a beer to go with those nachos? Check out Mike Likes Beer! Cheap Brew Review...