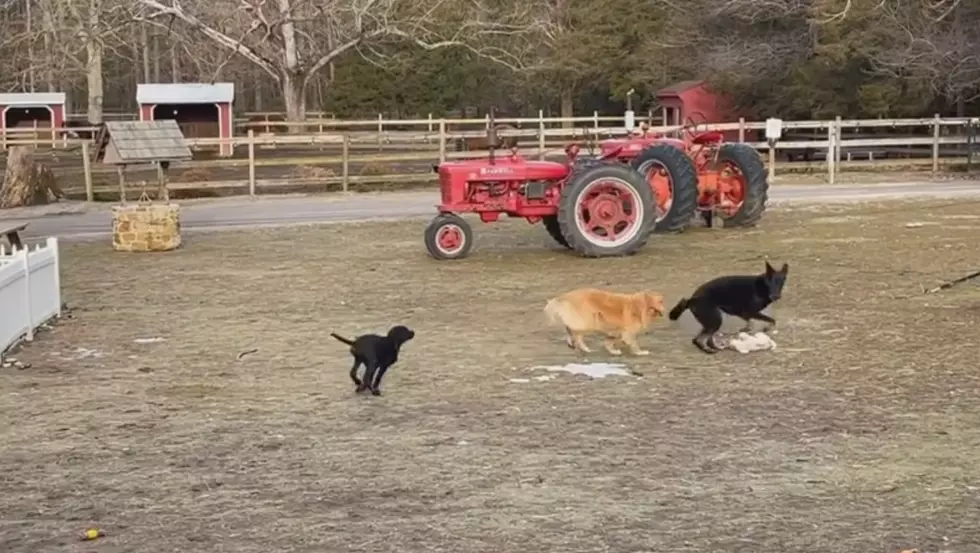 Funny Farm Rescue's Latest Video Shows Progress of Rehabbed Pups
Funny Farm Animal Rescue via Facebook
Funny Farm Rescue in Mays Landing is one of South Jersey's hidden gems of an experience.
Take the kids to experience the animals at Funny Farm and you'll be surprised at how much they learn. The latest video shared to Funny Farm's Facebook page today shows just how important it is for places like this to exist. If you're an animal lover, you already understand.
The video showcases three dogs, Jesse, Tucker, and Brookie. All three have some sort of issue that prevents them from being privately adopted. The pup Jesse has the same disorder as Tucker. According to the video description, it's referred to as megaesophagus. A quick Google search would lead you to a site called LeaderVet.com which describes megaesophagus as "a generalized enlargement of the esophagus....".
However, the problems this condition can cause in a dog, more so than cats, are not pretty.
"Megaesophagus is a generalized enlargement of the esophagus-- a muscular tube connecting the throat to the stomach -- with a decreased to absent motility. Esophageal motility is required for moving food and liquid down to the stomach."

- Leadervet.com
What the video shows us is that just because an animal has been diagnosed with a condition that renders them imperfect, doesn't necessarily mean their quality of life is completely gone. That's why it's so important for places like Funny Farm Rescue to continue their work. Without sanctuaries like it, these three adorable pups wouldn't be here today. If the video serves as evidence of anything, it's how full and happy the lives of these three turned out to be.
WATCH:

Sources: Facebook.com, LeaderVet.com
SEE PHOTOS: South Jersey Pets Rescued From Shelters