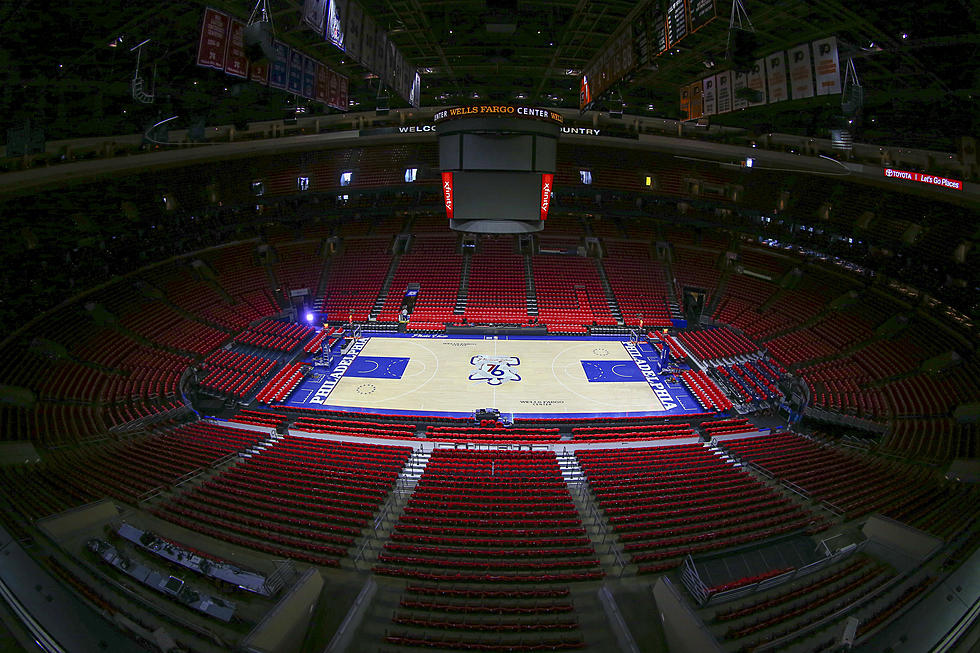 Fans Set to Return to Sixers, Flyers, Phillies Games
Getty Images
The Sixers and Flyers are one-step closer to fans being allowed back in the seats of their respective venues within days. While the Phillies should be able to welcome some fans back to Citizens Bank Park for the 2021 season.
Pennsylvania Governor Tom Wolf lifted restrictions on indoor events, allowing venues like Wells Fargo Center, home to the Sixers and Flyers, to host up to 15% of the building's full capacity, including staff, while the outdoor venues will now allow 20% capacity.
This will allow roughly 1800-2200 fans at games, and allow about 400 employees to get back to work at the Wells Fargo Center.
"We are thrilled by Governor Wolf's decision to increase capacity at sporting events. For 12 long months, we have been preparing for the opportunity to welcome home the greatest fans in the world to The Center," said 76ers President of Business Operations, Chris Heck. "Our partners at Comcast Spectacor have done a remarkable job getting the arena ready for this moment, from installing state-of-the-art technology to implementing world-class health and safety protocols. Today's announcement by Governor Wolf is an important step forward. It leaves us hopeful that we will be able to hear the unmistakable, passionate roar of a 76ers crowd again very soon."
As for the Phillies, who season is set to open in about a month, they should be able to welcome about 8,000 fans to Citizens Bank Park this summer.
For the Eagles and Lincoln Finical Field, with 20% capacity, that would mean about 13,500 fans would be permitted, if this goes through September.
Lets hope by the time the football season comes around, stadiums and arenas can have full attendance.
KEEP READING: Greater Atlantic City Area Athletes Who Played Games In NFL