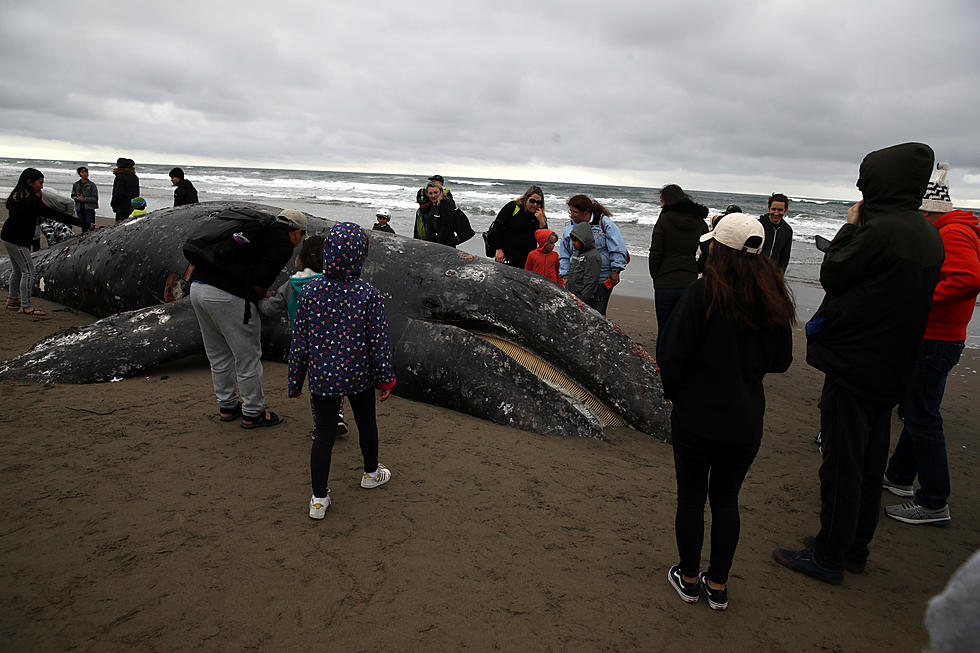 Experts Say No Word Yet on Causes of Death For Beached Whales
Getty Images
In case you weren't aware, there's been a pretty large number of whales that have washed up on not only New Jersey beaches, but beaches up and down the East Coast.
A lot of beached dolphins, too.
In our area - most of New Jersey - it's volunteers at the Marine Mammal Stranding Center in Brigantine that are leading the investigations into the deaths of these animals.
In addition to the investigations, the Center has also been busy saving seals and other marine life.
Needless to say, it's been a busy few months for these wonderful volunteers.
Now, the Marine Mammal Stranding Center has released information on the beached whales and dolphins.
The information is that there is really no new information. No findings yet.
In a Facebook post, Center officials say it seems that necropsy results that have been done lately still haven't come back from the research facilities where they have been sent. It seems like there's a big pathology back-up that goes all the way back to last summer.
Part of the backlog may because carcasses currently have nowhere to be sent:
"...due to increased demand for large animal necropsies (farm animals as well as marine mammals) the laboratories in New Jersey and surrounding states are currently not able to accommodate submissions of more carcasses for necropsies. "
Well, that's a problem!
So much of a problem that Center officials are putting out a plea to businesses with large freezers that might be able to help with storage:
"Any new small cetacean carcasses will need to be stored (frozen) until the labs are open for submission, and the space available to us has already been filled. If you are a local business with commercial freezer space that can assist in the storage of carcasses, please call our office 609-266-0538."
Give credit to the Marine Mammal Stranding Center. Officials say they're releasing this information to be " for the sake of efficiency and transparency."
So, a tip of the cap and many thanks to all the Center's volunteers. They have been busy!
How can you help? The Center is run on donations - find out how you can help here.
SOURCE: Marine Mammal Stranding Center on Facebook.
Whales You Will See Off The Jersey Shore Coast
Check Out the Whale House!
It's Whaley a Cool House!