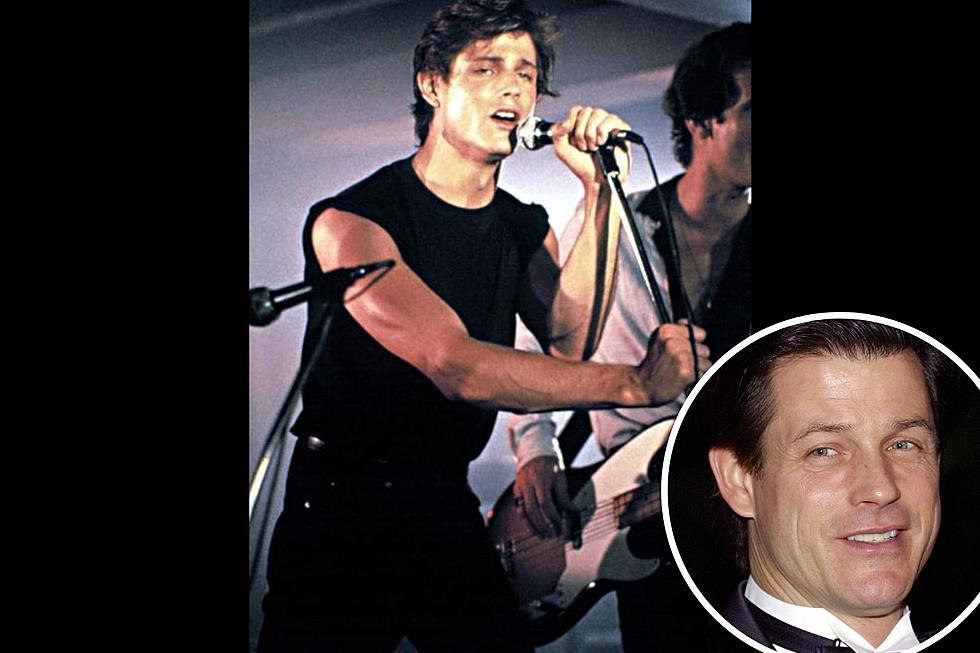 'Eddie and The Cruisers' Actor Michael Pare Appearing in Atlantic City, NJ
Aurora; MGM; iMDb; (inset) Getty Images
The film 'Eddie and The Cruisers', filmed largely in South Jersey and at the Jersey Shore turns 40 this year. This weekend in Atlantic City, you can meet star Michael Pare.

Pare is back at the Jersey Shore Friday, March 24th, Saturday, March 25th, and Sunday, March 26th for New Jersey Horror Con and Film Festival.
The event is happening at Showboat Hotel.
If you grew up in the 80s, you certainly remember 'Eddie and The Cruisers'. It tells 'the story of a television newswoman who picks up the story of a 1960s rock band whose long-lost leader Eddie Wilson may still be alive, while searching for the missing tapes of the band's never-released album', according to iMDb.
Pare plays singer Eddie Wilson. A lot of the movie was filmed in Blackwood, Somers Point (at Tony Mart's) and Ocean City.
Michael Pare also starred alongside Diane Lane and Willem Dafoe in 1984's 'Streets of Fire', and later in 'Hope Floats' with Sandra Bullock.
Explore tickets options and photo opportunities here.
All the Upcoming Camden Waterfront Concerts You Can't Miss
The 2023 concert calendar for Freedom Mortgage Pavilion along Camden Waterfront area is FULL of superstars (with plenty more to come). Check out who's coming into town this spring and summer.
Dangerous & Harmful Social Media Challenges Parents Should Be Aware Of
You have to know about them before you can do something about them.