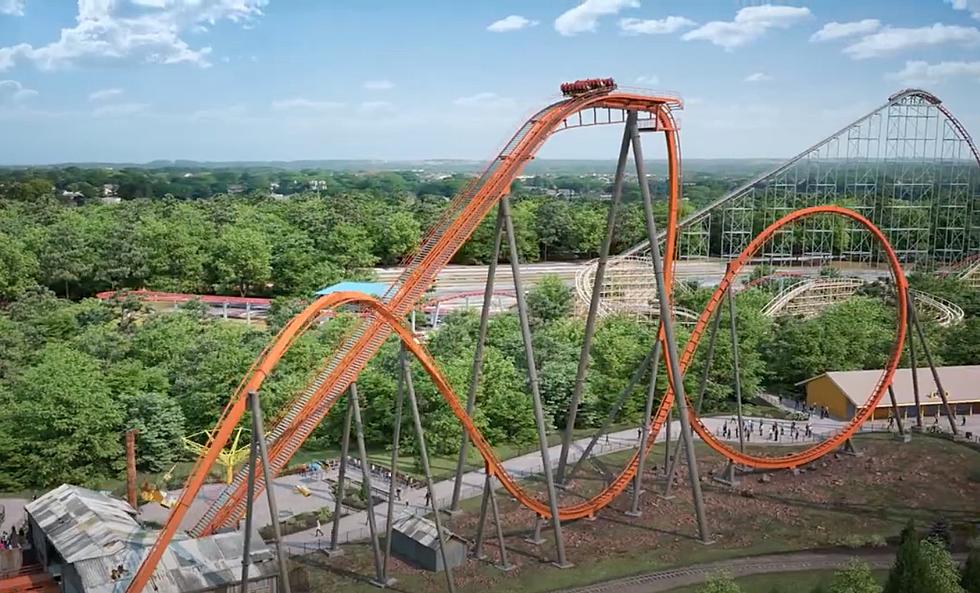 Dorney Park Announces New "Iron Menace" Roller Coaster Coming 2024!
Credit: Dorney Park via YouTube
A new ride is coming to Dorney Park next year!
Dorney Park & Wildwater Kingdom will debut their newest roller coaster, "The Iron Menace" in 2024! This will be the FIRST dive coaster in the Northeast!
The "beyond vertical" coaster will send riders 160 feet up in the air, and then plummet down in a beyond-vertical, 152 foot, 95-degree drop at speeds up to 64 miles per hour!
This announcement has been highly anticipated by coaster-loving thrill-seekers ready to get their scream on next summer!
A steel baron's ghostly legacy...
The ghostly inspiration for the ride comes from the story of Hiram S. McTavish, a greedy, ambitious businessman who opened a steel mill in the 1900s. Driven by money over safety, he manufactured a huge steel hauler he named "The Iron Menace", which transported loads and mill workers at dangerously high speeds. And then one day, McTavish disappeared. The question of how or where he vanished still remains to this day. The Iron Menace coaster will send riders on a "menacing" transport ride through the old, abandoned steel mill.
This will be THE attraction of 2024, so secure your seat "forge your own fate!" If you purchase your Gold Pass before Sep 4 2023, you'll qualify for an invite to experience the coaster at an exclusive preview event! Gold Pass information HERE!
Spoiler Alert! Here's a drone-view rendering of "Iron Menace!"
This ride looks absolutely EPIC! Will you be checking out the Iron Menace next year?
---
Amazing Theme Park Rides Based on Movies That Were Never Built
At $5.7 Million, This Sprawling 18 Acre Estate in Doylestown, Pa. Just Hit the Market
Priced at $5.7 million, this property which is located at 3054 Ash Mill Rd in Doylestown, PA 18902, hit the market in February 2023. With 18 acres of property, and 5 bedrooms, 3.5 bathrooms, it's the perfect place to host and grow your family. So we HAD to take a look inside this listing.