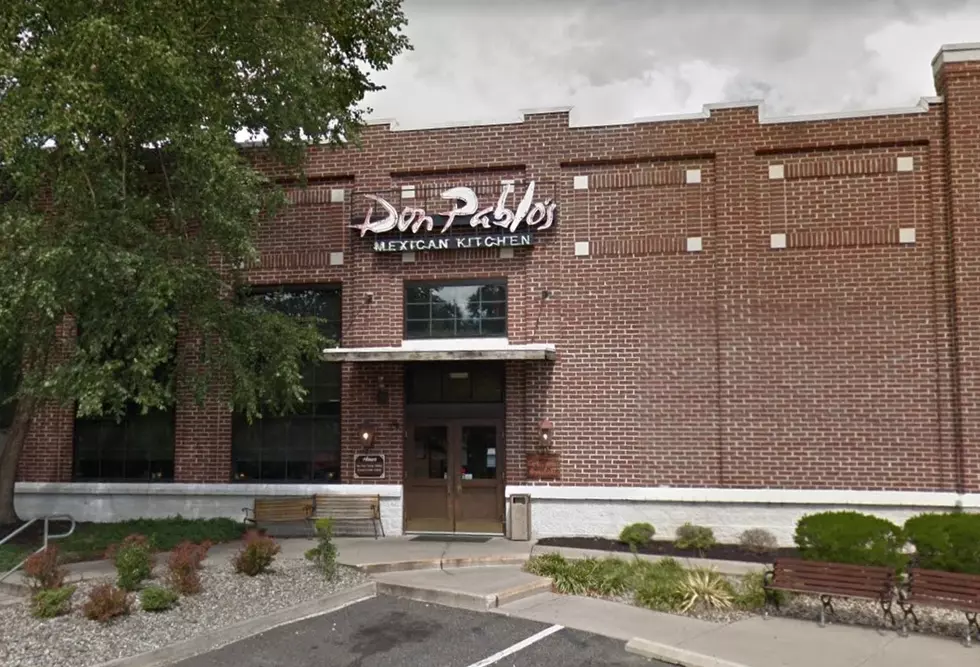 Don Pablo's in Deptford, NJ to Be Demolished, New Fast-Food Joint Approved!
Google Maps
After years of speculation about what restaurant (if any) would move into the old Don Pablo's Mexican Kitchen in Deptford after it went out of business, it's now rumored to be scheduled for demolition.

The big, brick and mortar building on Deptford Center Road will reportedly be torn down, 42 Freeway reports. A couple years ago Miller's Ale House was thought to be interested in moving into the old Don Pablo's, but that didn't pan out. And so, the empty building sat.
But even though the spot will NOT be a Miller's Ale House and the structure will be demolished, there is something to look forward to, according to 42 Freeway.
An eatery called Raising Cane's Chicken Fingers plans to build on the Don Pablo's site once it's demo'd and cleared. The new fast-food joint will reportedly feature two drive-thru lanes. But the project still needs the 'green light' from officials in Deptford to move forward.
**UPDATE!** Raising Cane's has officially been approved! According to 42freeway.com, the eatery received the good news on January 11th during a planning meeting.
Raising Cane's is known for its chicken fingers and secret 'Cane' sauce and is apparently the In-And-Out of chicken fingers. THAT kind of brag totally gets my attention, especially since there's no Shake Shack to speak of unless you trek to Cherry Hill or Marlton.
Speaking of, you may have seen construction has begun on another area Raising Cane's on Route 73 in Marlton next to Target. 42 Freeway reports Raising Cane's may also open in Cherry Hill.
I'm personally excited to see this restaurant was given the go-ahead. We'll keep ya posted on construction!
Every Amazing New Jersey Restaurant Featured on Diners, Drive-Ins and Dives
The 10 Old-School South Jersey Restaurants Ranked Best in NJ
A new list ranks the best old-school restaurants in New Jersey, and 10 of them are right here in South Jersey.
10 Actors Who Adopted Animals From Movie And Sets