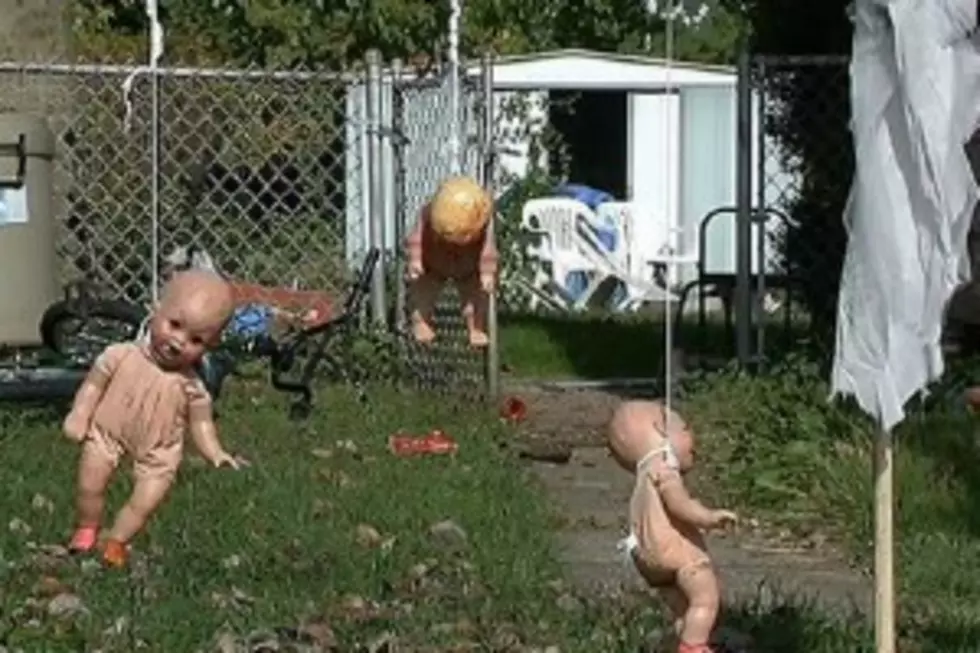 Creepy South Jersey Halloween Display Features Hanging Babies [VIDEO]
courtesy NJ.com
Okay.  I realize Halloween gives us greater permission to indulge in the macabre, but one South Jersey display may have taken creepy TOO far.  Have you passed these hanging babies?
These 'decorations' are on display outside the Bellmawr home of the Krueger family, on Wilson Ave.  Yep, KRUEGER..
One neighbor of the home told MyFoxPhilly.com, "It's not scary,  It's gross. It's disgusting. It's horrible".
Three battered baby dolls are dirty and covered in blood, and hang on nooses.
10-year old Lily Krueger also spoke to Fox 29 Philadelphia saying, "It's hilarious and funny and scary all in one".