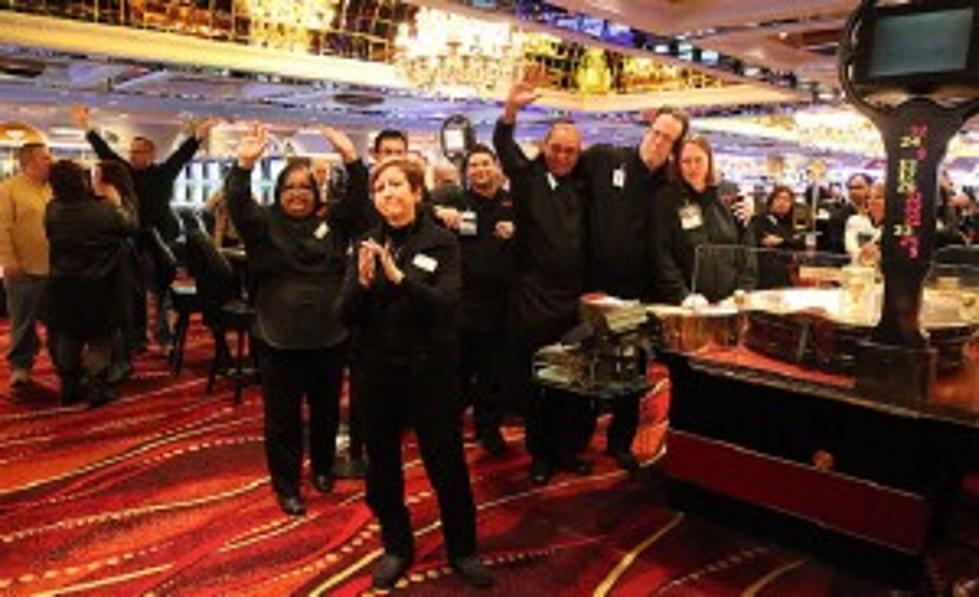 Atlantic Club Casino Goes Quiet
Ben Fogletto, Press of Atlantic City
Only a small crowd of guests lingered at Atlantic Club last night leading up to the midnight closing of the casino.  The 33-year old property was bought out by area competitors late last year.  The closure leaves 11 Atlantic City casinos, and more than 1,500 employees without a job.
The last of the hotel and casino guests left and Atlantic Club closed its doors with little fan fare.  Patrons had steadily flowed through Atlantic Club's doors over the weekend, according to Press of Atlantic City, saying goodbye to their favorite employees and sharing memories of the casino as it approached its final hours.  On Saturday night, the casino even hosted a wedding reception.  The line from Cappuccino's coffee shop reportedly stretched more than 30 people at a time as customers scrambled to use up comps.
Bars, including the favorite Dizzy Dolphin, had shut down hours earlier, as did the table games on the outer edges of the gaming floor.
Others looking for a souvenir found they were out of luck. The gift shop quickly sold out of Atlantic Club memorabilia.
Patrons have until the end of the day to cash in Atlantic Club vouchers.
When Atlantic Club was Hilton, it was my favorite casino.  The Oak served probably the best steak (and romantic dinners) I've ever had.  The fun night's with friends at Dizzy Dolphin and countless New Year's Eve's and concerts leave me filled with fond thoughts of all that is being left behind.
What's your favorite Atlantic Club memory?  Share with us in the comments section below.