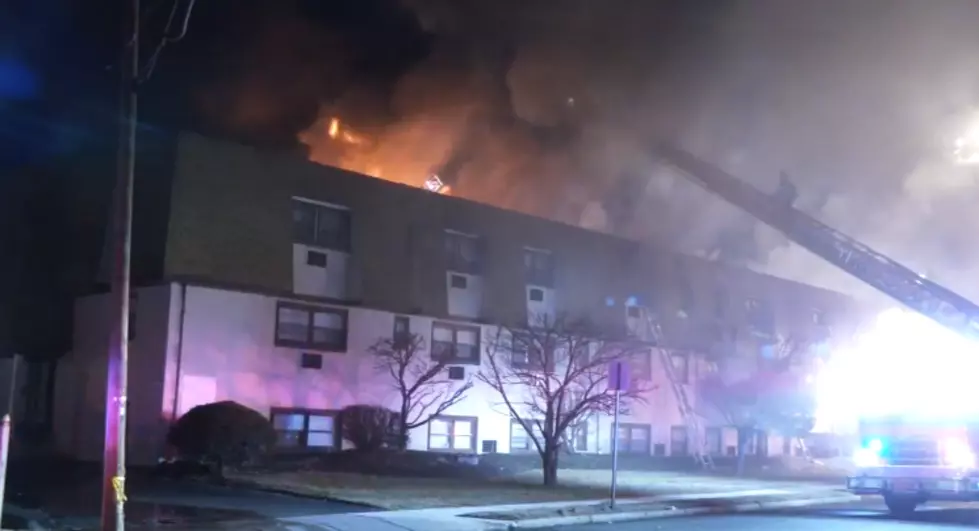 More Than 40 Apartments Damaged in Fire in Blackwood [VIDEO]
courtesy 6abc.com
Flames broke out just after midnight Tuesday at an apartment complex off Black Horse Pike in Blackwood.
Enter your number to get our free mobile app
The fire ripped through Buttonwood Village Apartments and was quite troublesome to battle when at times the blaze became too intense for firefighters.
Blackwood Fire Chief Joe Cipriano tells 6abc.com more than 40 units were damaged, displacing almost 30 apartment residents on a frigid winter night. Thankfully, no one was injured.
The Red Cross is reportedly assisting those residents with temporary lodging, food and clothing. An investigation remains underway to find the cause of the fire.