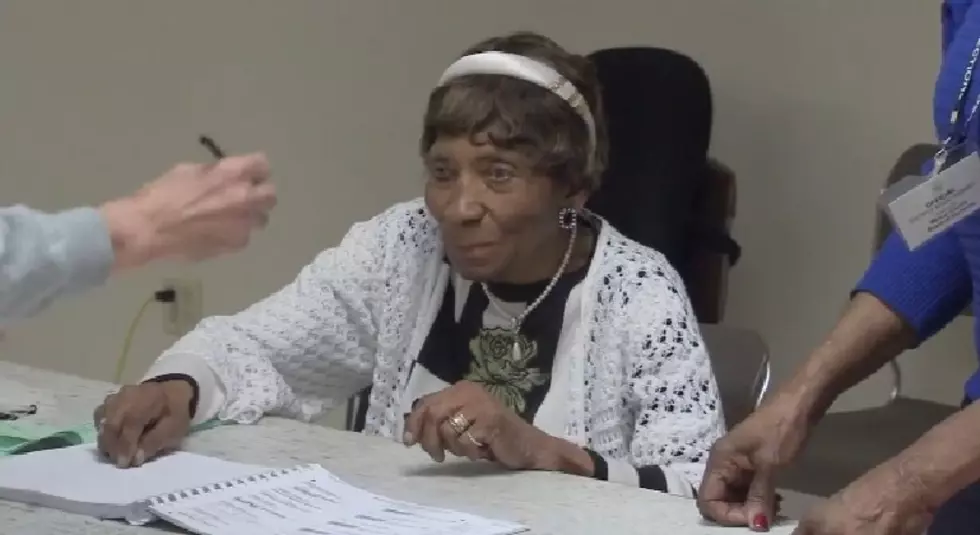 96-Year-Old New Jersey Voting Polls Worker is a True American
Courtesy 6abc.com
Some people take their voting rights for granted. Not Laura Wooten. The 96-year-old has been working Election Day polls in New Jersey for 78 years.
Wooten, a great-great grandmother, has been helping out with school board, primary, and general elections dating back to the Franklin Roosevelt administration.
For almost 80 years she's been behind a table at the Lawrence Road fire company in Lawrence, N.J. checking in voters.
Laura, who was born in North Carolina and moved to Princeton, N.J. at the age of 4, wakes at the crack of dawn when Election Day arrives, telling 6abc.com she wakes up around 4 a.m. and works up until the polls close at 8 p.m.
As for why she's remained so dedicated to her volunteerism, Wooten says, "A lot of people say that your vote doesn't count, but if you want to complain about something, how you going to get something done if you don't vote?"