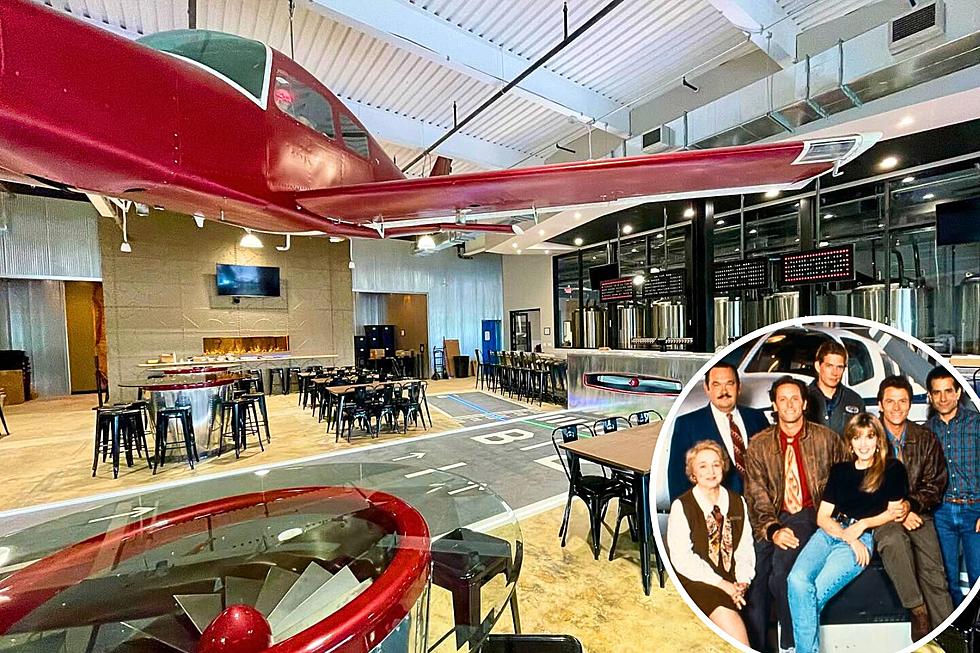 The 90s Sitcom This New Deptford, NJ Brewery Brings to Mind
Bonesaw Brewing Co./Facebook; (inset) GrubStreet Productions/Paramount Pictures via iMDb; Canva
The second location of an already well-established brewing company in South Jersey has just opened to the public, and this new Deptford spot reminds me of a popular TV sitcom from the 1990s.

Remember Wings? It ran for eight seasons from 1990 through 1997.
The series followed a pair of brothers (played by Tim Daly and Steven Weber), the New England-based airline they ran, and their quirky employees and pals (including Thomas Haden Church and Tony Shalhoub).
The series was so funny and largely set in the small terminal of the Nantucket, Massachusetts airport.
Bonesaw Brewing Co. out of Glassboro has been slowly bringing together their second brewery at the Deptford Mall. And now that they've softly opened and I've gotten to see inside, it brings Wings to mind!
It's even called Bonesaw Pilot House and has an airplane/airport theme, with an ACTUAL plane suspended from the ceiling and airplane engines serving as table bases.
The whole place has that terminal/hangar feel, which is why I'm comparing it to the Wings TV show.
Bonesaw Pilot House is wide open, bright, and colorful, yet inviting.
I'm obsessed with Bonesaw Brewing Co. near Rowan University in Glassboro. It's a common hanging place for me and I absolutely ADORE their Pum-Queen Cream Ale, which I consider to be one of the best Fall beers in creation. I can't wait to spend time at Pilot House in Deptford.
Bonesaw Pilot House at the Deptford Mall is open seven days a week: Mon - Wed: 12 p.m. to 10 p.m., Thurs - Sat: 12 p.m. to 11 p.m., and Sunday 12p.m. to 8 p.m.
UPDATE 2023: All the NJ stores that sell legal weed
The number of recreational cannabis dispensaries continues to grow, since the first NJ adult use marijuana sales in April 2022.
Gallery Credit: Erin Vogt, Eric Scott
20 Great South Jersey Places to Get Fantastic Wings
Gallery Credit: Eddie Davis