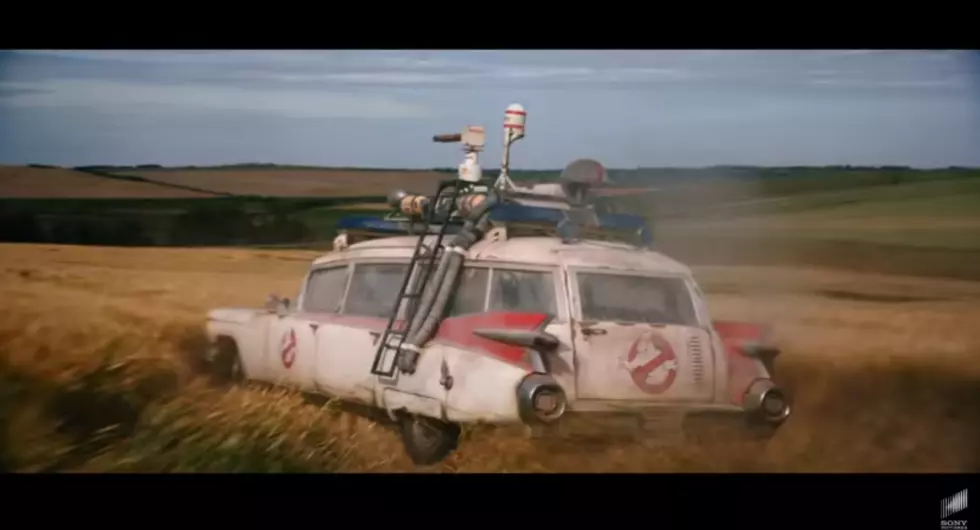 5 Reasons I'm Stoked for 'Ghostbusters: Afterlife'
Sony Pictures Entertainment/YouTube
When there's something weird in your neighborhood, who ya gonna call? 
If you grew up in the 80s, you know the answer to that question. Now, a whole new generation will experience their own version of Ghostbusters, and I don't mean the kind with an all female cast.
Director Jason Reitman, son of Ivan Reitman who brought us the OG Ghostbusters in 1984, hasn't reimagined the story. He's adding to it with Ghostbusters: Afterlife.
Ghostbusters: Afterlife arrives in theaters July 10, 2020.
1

It Trades in Big City for Small Town.

Instead of Bill Murray and Dan Akroyd trying to trap slimey ghosts in a haunted library, 'Ghostbusters: Afterlife' looks like it takes us right to the heart of middle America. Ya know, where us NORMAL people live.

2

Paul Rudd and Finn Wolfhard

Look, Rudd has Marvel cred now, so he's choosing his non-Ant Man roles very carefully. As for Finn, he's growing his resume as he's growing up, and eventually, away from Stranger Things, and it's been fun watching him evolve his acting chops.

3

The Return of Ecto-1 Mobile

Next to the General Lee and Kit from Knight Rider, the Ecto-1 is one of the coolest fictional rides from my childhood. It's about to be dusted off and driven through a wheat field. Let's she how far that old ambulance rolls.

4

It's 35 years later. Technology has evolved. And while the original Ghostbusters turned out some pretty ahead-of-of-its-time special effects, the spirits in Afterlife will probably involve a ton of CGI, and scare the crap out of me.

5

Having known the legacy left by Ghostbusters, this sequel is in the right hands. Jason probably worked very long and very hard to develop a script that would enhance the story line and not tarnish the original. Not to mention his own body of work, including Juno and Up In The Air.