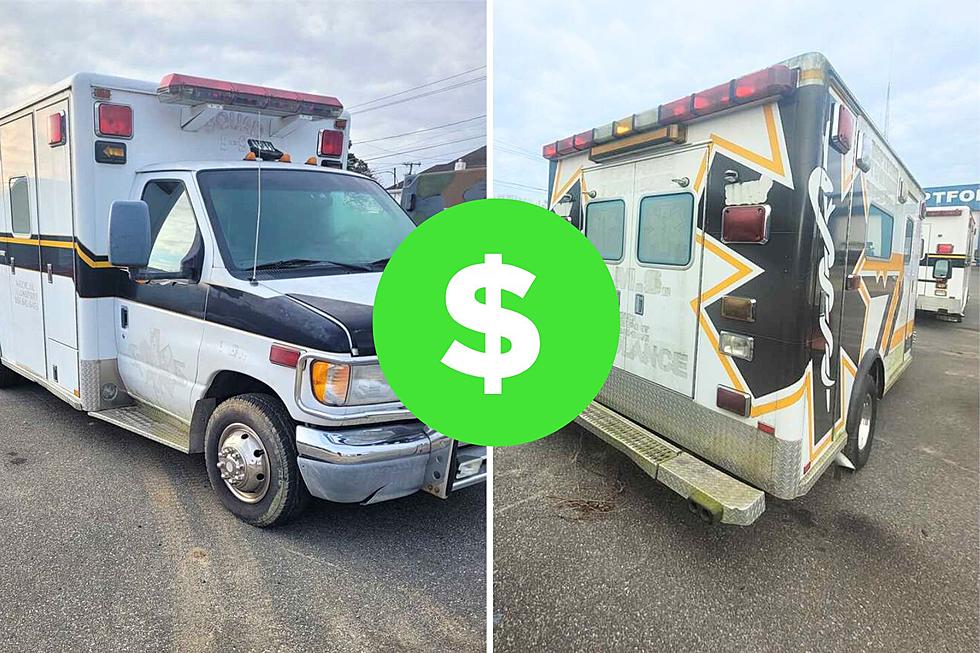 Ever Wanted to Own an Ambulance? Deptford Twp., NJ is Selling 2 to Benefit Community
municibid.com; Canva
The Ghostbusters did it, maybe you can, too! If you ever wanted to own an ambulance, now's your chance. Deptford is selling two for a good cause.
Ya know how Jeremy Renner is on Disney+ converting old school buses and fire engines into cool, interactive vehicles, like arcades? Imagine being able to do that for yourself!
Deptford Township has listed two decommissioned ambulances for sale, with the proceeds benefiting community enrichment.
100 percent of the auction profits will go directly toward improving Deptford Township's local community for road maintenance, setting up free events for residents to enjoy, community programs, public safety initiatives, and more.
You could totally turn this into your new road trip vehicle! Trick it out!
There is a 2001 Ford E450 ambulance for sale with 166,668 miles with a current bid of $5,000 on the board.
There's also a 2003 Ford E450 ambulance for sale with 150,822 with a current bid of $5,201.
Bids to buy the ambulances are being accepted through Friday, April 28th through municibid.com.
Municibid reportedly serves over 5,000 governments and schools across the United States in an effort to auction off fire trucks, buses, ambulances, heavy machinery, agricultural equipment, and other surplus goods to the public.
According to Henderson Public Relations, a previous ambulance buyer named Ethan K. turned his purchase into a vehicle he calls the 'campulance' which he hopes to use to take his kids camping. See! The possibilities are endless. I should add that Ethan reportedly had little to no experience with the conversion process.
What would you turn an ambulance into if you could?
51 South Jersey Restaurants from Our Childhood We Totally Miss
Oh nostalgia, we miss restaurants that have closed in South Jersey. South Jersey residents say which restaurants they miss most from their childhood.
Complete South Jersey Winery Guide
Love to sample local wines? The Garden State is brimming with local wineries crafting delicious varietals all year long. Ready to take a tour? Check out our complete guide to South Jersey wineries.