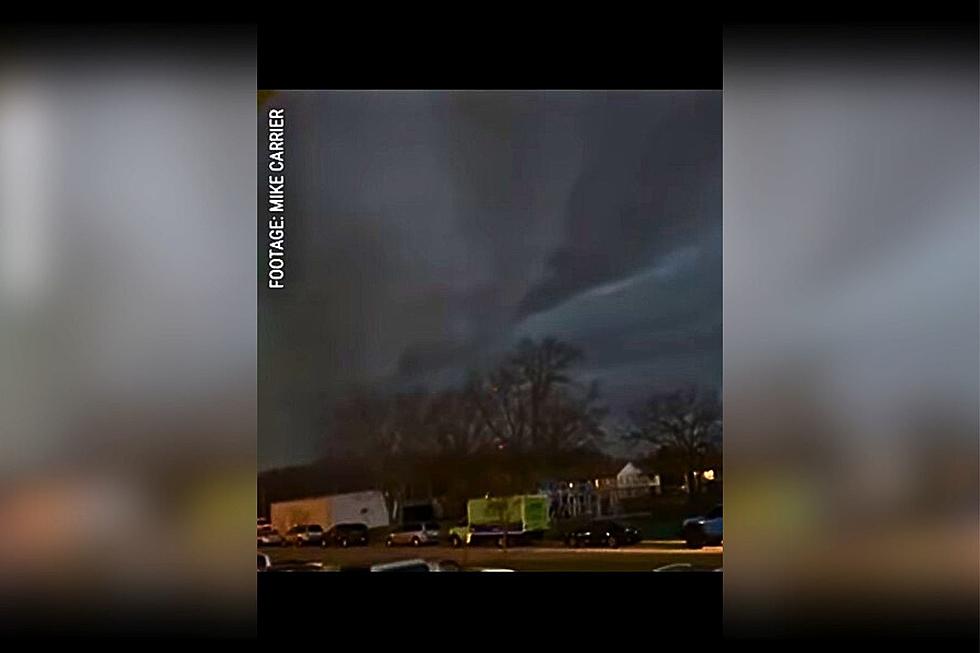 The 15 New Jersey Towns with Confirmed Tornadoes from Weekend Storms
courtesy Michael Carrier via NJ.com/YouTube
Saturday night's storms wreaked havoc on a lot of the Garden State. 15 New Jersey towns were officially confirmed to have been in the path of a tornado.
Saturday's storms were violent and damaging throughout the Garden State, producing high winds, hail, torrential downpours, lightning, booming thunder, straight-line winds, and tornadoes with strengths ranging from category EF-1 to EF-3.
According to 6abc Action News Chief Meteorologist Cecily Tynan and National Weather Service in Mount Holly, these are the towns in New Jersey that had tornadoes touch down at minimum 90 miles per hour.
In South Jersey:
Mays Landing (Atlantic County) got his with an EF-1 at 100 mph. That's the lowest category of tornado.
Cinnaminson, Delran, and Moorestown (Burlington County) got hit with an EF-1 at 90 mph.
Jackson and Howell Township (Ocean County) endured an EF-2 with sustained winds at 120 mph.
Jackson Township had it even worse with a confirmed EF-3 producing frightening 140 mph winds.
Sea Girt in Monmouth County experienced an EF-2 at 120 mph.
Here are other towns in New Jersey hit with tornadoes over the weekend:
Ever See Ghoulish, Turbulent Storm Clouds Like Ones Spotted In Lavallette Yesterday?
Nicole walked onto the beach in Lavallette to an insane sky indicative of some hazardous weather (which the Jersey Shore had)! Have you ever seen clouds like these?
7 South Jersey Towns List Says Gotta Go in NJ
The people at NJ.com are basically invalidating these seven South Jersey towns' reason for existence.
All the Upcoming Camden Waterfront Concerts You Can't Miss
The 2023 concert calendar for Freedom Mortgage Pavilion along Camden Waterfront area is FULL of superstars (with plenty more to come). Check out who's coming into town this spring and summer.