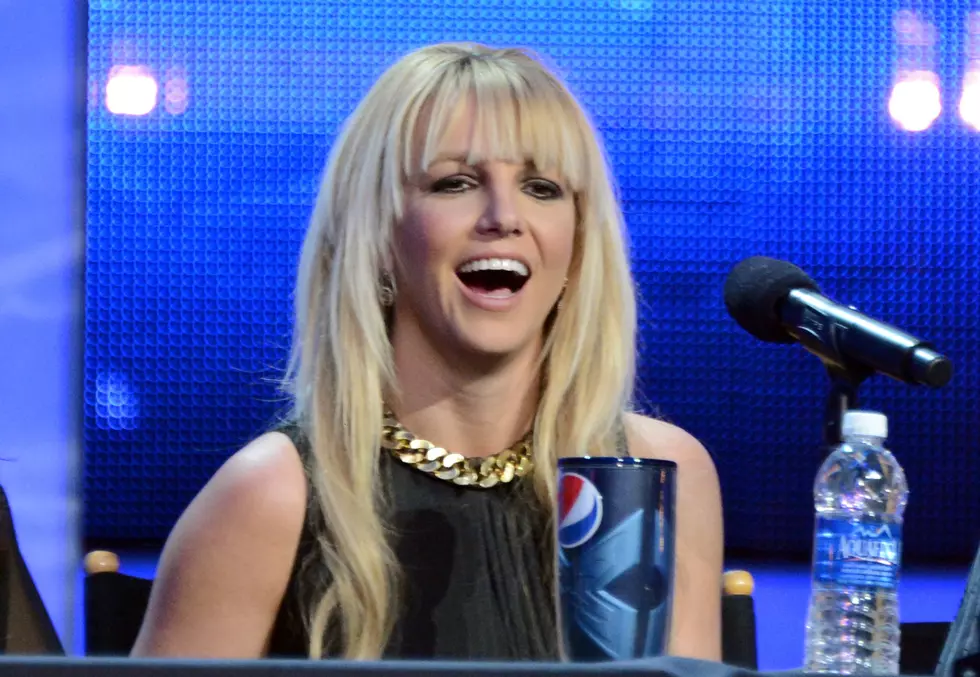 Watch Fan Make Britney Spears Laugh During Atlantic City Concert [VIDEO]
Jason Merritt/Getty Images
When Britney Spears takes the stage, she's ALL business. But she couldn't help but break when a fan shouted something from the audience at her recently concert in Atlantic City.
Zachary Gordon-Abraham waited for JUST the right moment to try and get Brit's attention while she was on stage at Borgata's Event Center, and we've seriously gotta give him props for his perfect timing. Britney was just about to break into her hit 'Gimme More', which produced her most quotable lyric to date 'it's Britney b**ch', when Zachary shouted 'Who is it?'. Britney heard him loud and clear, flashed a big smile, and even chuckled. It's good to see she's not taking herself too seriously.
Zachary was so excited to share that moment with Spears that he's selling t-shirts marking the occasion.