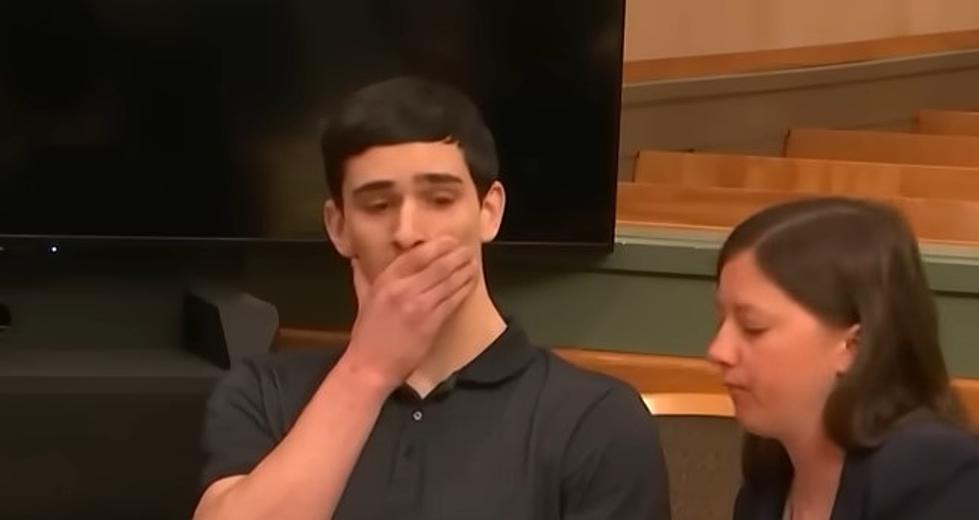 Vineland, NJ Man Found Not Guilty in Stabbing Death of Corrections Officer
Court TV/YouTube
A teenage male from Vineland on trial, accused of killing a corrections officer in a 2020 altercation, has been acquitted of reckless manslaughter.
On Thursday, a jury found 20-year-old Zachary Latham not guilty in the stabbing death of 50-year-old William T. Durham Sr.
The men got into a fight on the night of May 4, 2020 which reportedly escalated into a melee involving several family members outside Latham's home in Vineland, according to NJ.com.
Durham Sr., a senior correctional police officer at South Woods State Prison in Cumberland County at the time, was stabbed by Latham, who claimed he was acting in self-defense. Durham died from his wounds.
Latham was arrested and charged with reckless manslaughter, aggravated assault, possession of a weapon for an unlawful purpose, and unlawful possession of a weapon.
The weeklong trial played out in front of cameras on Court TV.
Following the verdict, Cumberland County Prosecutor Jennifer Webb-McRae said she was disappointed but respectful of the jury's decision, Press of Atlantic City reports. On the contrary, Zachary Latham's attorney Nathan Perry told Court TV he and his client were pleased with the outcome.
Watch the verdict as it got delivered below.
Futuristic Sci-Fi Movies That Are Now Set In The Past
When these sci-fi movies came out, they offered predictions for the future of society — years later, they're officially set in the past.
7 things you had no idea were invented in NJ