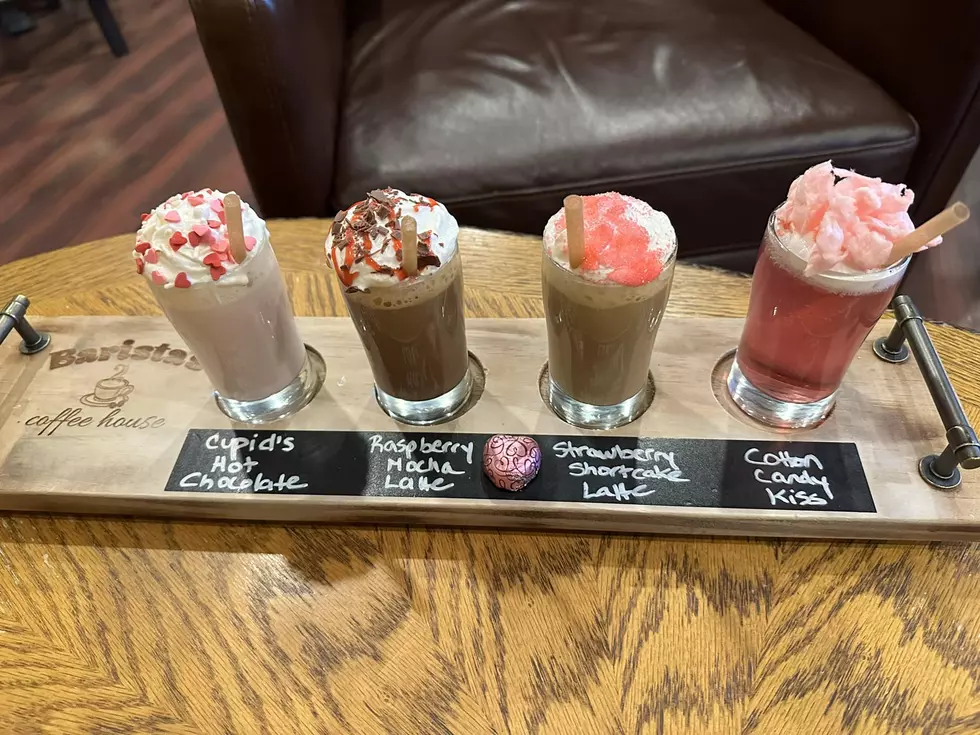 You'll Fall for This Valentine's Coffee Flight in Linwood, NJ
Barista's Coffee House/Facebook
There's a sweetly shareable Valentine's-themed coffee flight being served all February long in Linwood, NJ.

Barista's Coffee House has done it again!
Flights are so popular in the craft beer world, why SHOULDN'T it extend to coffee and hot chocolate! Especially for Valentine's and Galentine's alike!
Whether it's with the one you love or a bestie, this is the sweetest coffee date you'll ever have.
Barista's Valentine's flight features four flavors:
Cupid's Hot Chocolate
Raspberry Mocha Latte
Strawberry Shortcake Latte
Cotton Candy Kiss
Watch Leila Karlsen at Barista's tell you more about these lovey-dovey creations.
Bring a lover or a friend because this flight is too good not to share. P.S. Barista's also offers dessert flights!
Barista's HIGHLY recommends making a reservation (especially ON Valentine's Day) to enjoy one of their drink or dessert flights, as tables at the coffee house fill up quick and the flights take around 20 minutes to craft.
And don't worry if you can't make it to Barista's on Valentine's Day. This flight is available ALL February. Sweet!
Barista's Coffee House is located at 199 New Road in Linwood, in the Central Square shopping center.
11 SJ Towns with Perfect Backdrops for Hallmark Channel Christmas Movies
The Hallmark Channel needs look no further than these quaint South Jersey towns for inspiration for a Christmas movie.
Behind The Scenes Photos of Superbowl LVII
KEEP READING: Check out these totally awesome '80s toys