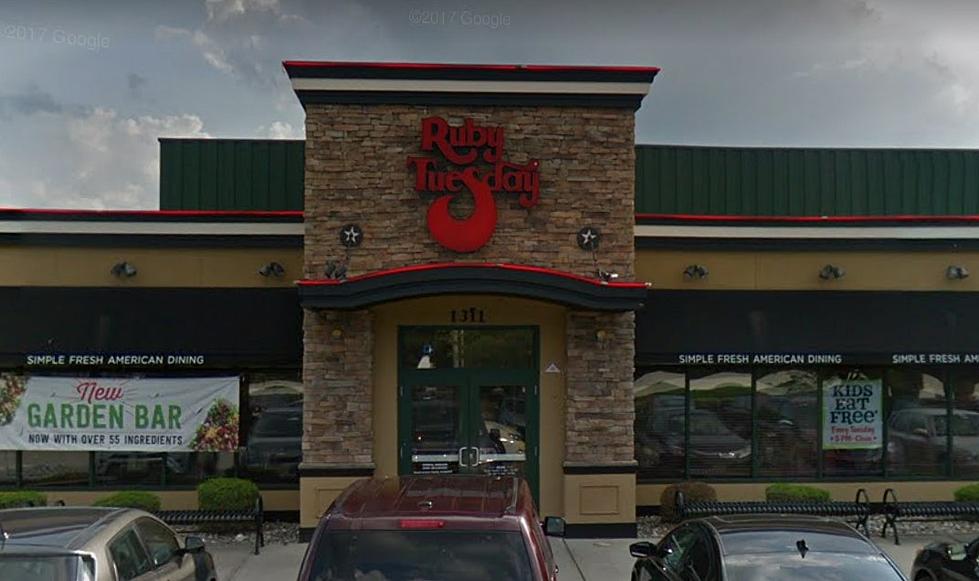 A Super Popular Restaurant is Taking Over the Old Ruby Tuesday in Toms River, NJ
Google Maps
Ruby Tuesday never really caught on at the Jersey Shore.
The restaurant chain's Toms River location on Route 37 West has been sitting vacant since the fall/winter of 2020.
When Ruby Tuesday first opened, many were drawn to their "Simple Fresh American Dining."
The fact that it is in the same plaza as Marquee Cinema was the perfect placement for the casual dining destination.
In my opinion, there were two factors for the demise of Ruby Tuesday Toms River.
First, let's talk about the pandemic. Every restaurant was struggling to get by.
As I mentioned, it was easy to grab a quick bite and catch a flick, but the Marquee closed down as well. That definitely didn't help the situation.
Secondly, my experiences there weren't great. The last time I visited I ordered a hamburger. It was a BBQ burger if I recall. I kid you not, the burger came out and it was beef with a cold slice of cheese between two buns. Honestly, it looked like it had been microwaved.
Fast forward to 2022 and a popular dining spot has decided to expand its footprint in Toms River. This will be their second location in TR.
Dynamite breakfast and lunch restaurant Turning Point has announced that they will be moving into the former Ruby Tuesday location on Route 37 West.
They already have a location at Ocean County Mall in Toms River.
This will make location 22 between New Jersey and Delaware.
That is a massive sandwich.
Speaking to David P. Willis of APP, Kirk Ruoff said:
The building will be renovated inside and out. It will have a "community table," two fireplaces, and a breakfast bar, as well as outdoor seating.
I wonder if we'll ever see Guy Fieri pull up in his red Camero to Turning Point? He's been to all of these spots in New Jersey. Do you remember the episodes?
Every Amazing New Jersey Restaurant Featured on Diners, Drive-Ins and Dives