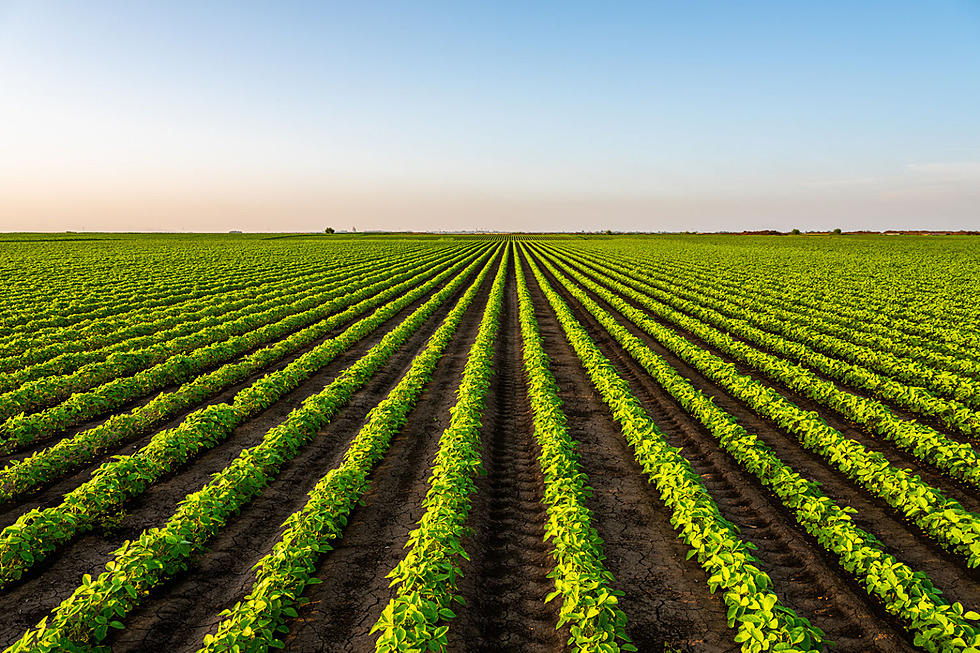 These 5 crops are most valuable to New Jersey
Adobe Express
From farmers to farm stands it's no secret we have some of the best and most fresh crops here in the Garden State.
It makes sense because our state nickname would describe us as just that. But what crops are we most famous for?
Here's a hint, the one you're absolutely thinking of isn't even on this list that was compiled by Stacker.
Here's how they came up with these rankings.
"Stacker compiled a list of the most valuable crops grown in New Jersey using data from the U.S. Department of Agriculture state agriculture overview. Crops are ranked by total annual value of production."
So what are the top five most valuable crops in NJ? Below they'll be listed.
#5 Peaches
New Jersey has a rich history of peach farming and you can find peach farms in the southern part of New Jersey. I wrote about a great one not far from me here.
#4 Peppers
This one might come as a shock to you. Did you know that New Jersey has the largest chile pepper farm in the world? I certainly didn't but they're located in Hunterdon County. Nj.com wrote a story about it that you can read here.
#3 Soybeans
This one sounds about right to me. There seem to be soybean fields everywhere around where I live. If you aren't sure what crop is growing in a field you see, chances are it's soybean.
#2 Corn
We're known for this famous summer staple. Corn on the cob feels like a part of everyone's lives this time of year.
#1 Blueberries
South Jersey is home to the Blueberry. Specifically Hammonton. You can pick your own blueberries today, at this blueberry picking event!
This has to be the best farmers market in New Jersey
If you're looking for a great farmers market, you have to visit the Summit Farmers Market. This year they have over 50 vendors, offering a large selection of great produce from various local farmers, lots of specialty foods and more. There is also plenty of free parking. My dog and I went for a visit last week and took pictures of what they have to offer.
Vendors Not Pictured:
Adventure Kitchen
Angel Planet Foods
Anita's Baked Wonders
Bull 'N Bear Brewery
Fit Fed Puppy
Foraged Feast
Hummus Boss
Jana's Jammy
Java's Compost
Kariba Farms
Louis Organics
Luxx Chocolat
Made with Clay
Mangalitsa
Our Woods Maple Syrup
Roaming Acres Farm
Spice Sisters
Stefan's Polish Foods
Sustainable Haus
Valley Shepherd Creamery
WoodsEdge Farm
The Summit Farmers Market will be open every Sunday, from 8 a.m. to 1 p.m. and will last until November 20th. The market is located at Park & Shop Lot #1 on the corner of DeForest Avenue and Woodland Avenue.
Below are photos of some of the local vendors joining the farmers market this season:
Allaire Community Farm in Wall Township, NJ
Allaire Community Farm introduces animals to families of special needs kids and veterans suffering from a variety of physical and mental disabilities.
The post above reflects the thoughts and observations of New Jersey 101.5's Kyle Clark. Any opinions expressed are his own.
Click here to contact an editor about feedback or a correction for this story.