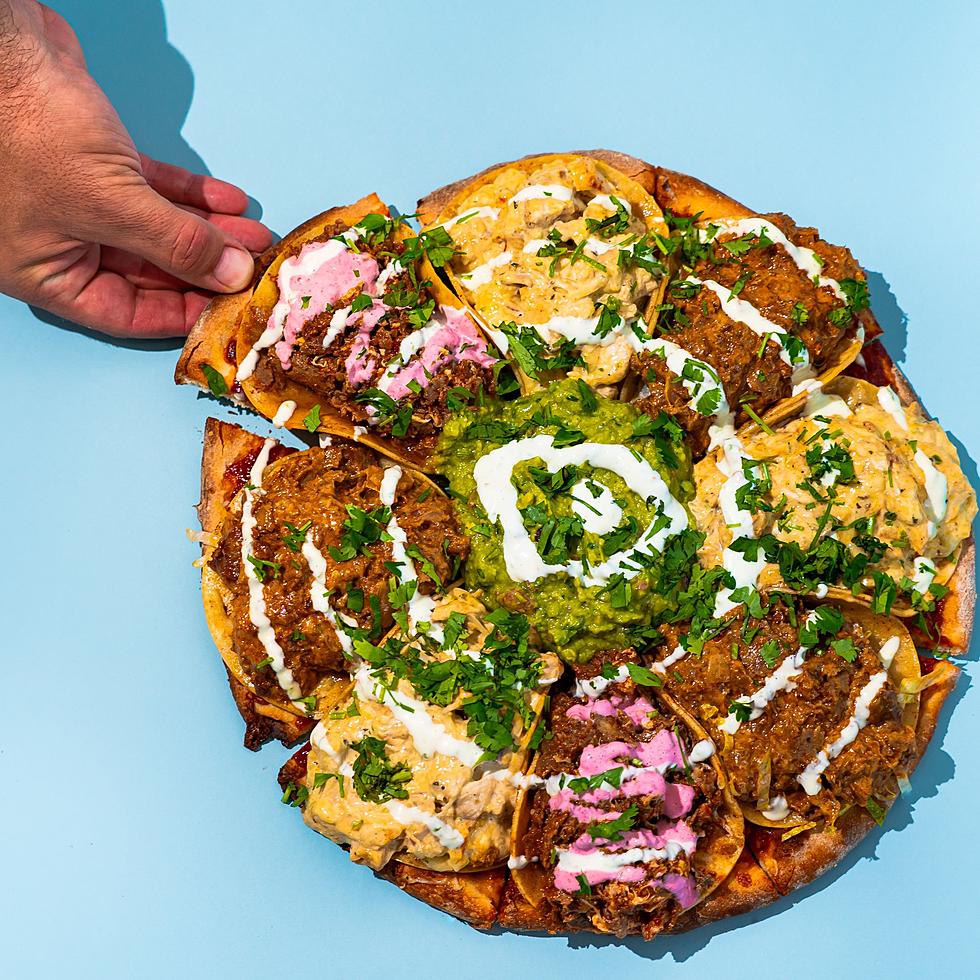 The Pizza Place with a Jersey Freakin' Attitude
Tony Baloney's Atlantic City via Facebook
Have yuse heard about the pizza place in Atlantic City called Tony Baloney's?  Oh sure, there's a ton of places to score some good Jersey pizza, but I've only found one that includes free Jersey attitude with that pizza.
Tony Baloney's actually has several locations in Jersey, including Margate, Long Branch, Jersey City, Hoboken, Lil B's at Tomatoe's Lot in Margate and Tony's Big Deck...don't get me started...
If you're going to visit Tony Baloney's, you'd better check out their menu in advance, cause this ain't your Mama Rosa's pizza.  You hear what I'm sayin'?  You're gonna see things here you've never seen in a pizza place.
Some of the creations they offer includes the Grumpy Gramps.  This is sesame crust, short-rib meatball, spicy marinara, fresh, smoked & dry aged mozzarella, pecorino, basil.
The Jewish Cowboy is another Tony Baloney's original.  8 hour burnt end brisket, Passover sauce, dry aged mozzarella, babushka beet horseradish, Havarti.  Oy!
Their Taco Taco Taco is world famous and has to be seen to believed.  If it's Mexican, it's on this bad boy.
The Pope Leo X includes pink vodka, f#ck-tons (Tony's actual description), of smoked cup & char pepperoni, dry aged & smoked mozzarella, pesto ranch.
They actually have quite a few interesting creations that have names I can't list here.  Like I said, it's a pizza place with attitude.  With all the "unique" pizzas on the menu, they also offer cheese pizza and vegan.
Tony Baloney's also has wings, fries, subs and salads.
You can order online for pick-up or delivery.  Or you can stop in and eat-in.  But make sure you check that menu beforehand.  Nobody wants to wait in line 20 minutes for you to decide what you want.  Capeesh?
12 Restaurants People Are Anxious To Eat At In Wildwood This Summer
No matter what cuisine is your favorite, Wildwood has something for everyone! There are a few restaurants in particular that Wildwood regulars can't wait to get back into this summer.
9 Atlantic City Area Restaurants Featured on Diners, Drive-Ins, and Dives
Guy Fieri has featured almost a dozen Atlantic City area restaurants on hie show.