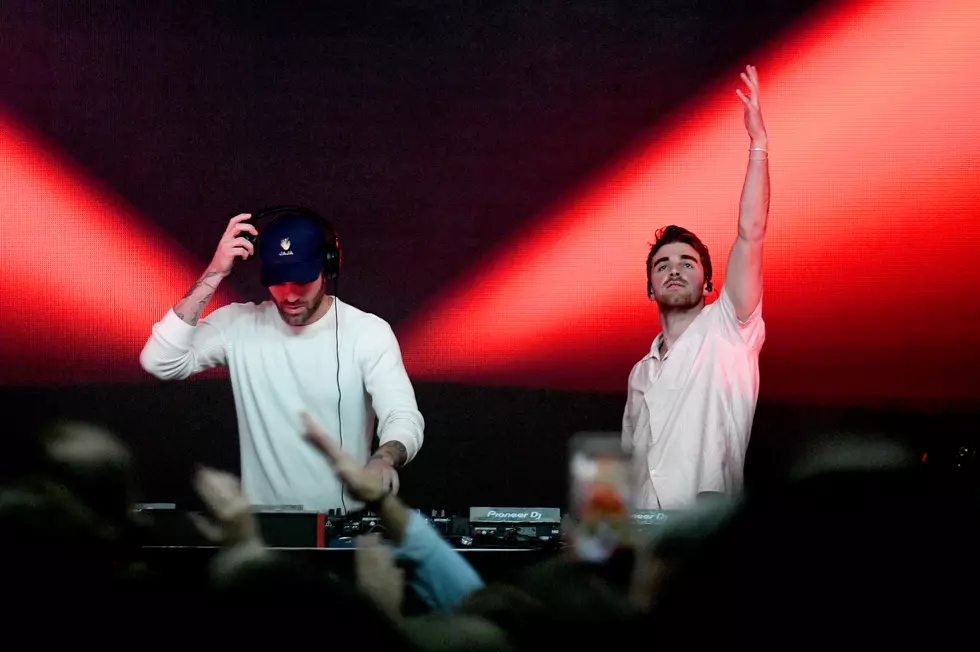 The Chainsmokers Hit Atlantic City NJ This Summer
Bryan Bedder/Getty Images for Vevo
The dynamic, hit-making duo The Chainsmokers are coming to Atlantic City on July 1st to play Hard Rock Hotel & Casino. We've got all the hot details and info on how to score free tickets to the show.

Think of all the songs you'll hear at Hard Rock with Alex Pall and Drew Taggart live on stage!
'Closer', 'Paris', and 'Something Just Like This' are just a few of The Chainsmokers' tracks that have burned up the charts.
Tickets for The Chainsmokers at Hard Rock in Atlantic City go on sale Friday, May 6th through Hard Rock Box Office.
But for your chance to WIN a pair of tickets, be sure to listen to the SoJO 104.9 2K Cafe w/Heather DeLuca weekdays from noon-1! Heather will quiz you on throwback collabs.
The Chainsmokers in Atlantic City is a Summer of SoJO concert not to be missed!
(*Must be 18 to win.)
Party On! 5 Crazy Extra Atlantic City Airbnb Rentals
Even if you don't have an upcoming bachelorette or birthday party, you maybe want to come up something to celebrate just so you have an excuse to rent one of these crazy extra Airbnb's in Atlantic City.
22 Totally Necessary NJ-Inspired Reusable Tote Bags
The plastic bag ban in New Jersey is coming. Soon, you'll have to bring your own reusable totes. Here's a bunch of Garden State-themed options worth stocking up on.
2022 Summer Concerts You Want To See At MetLife Stadium