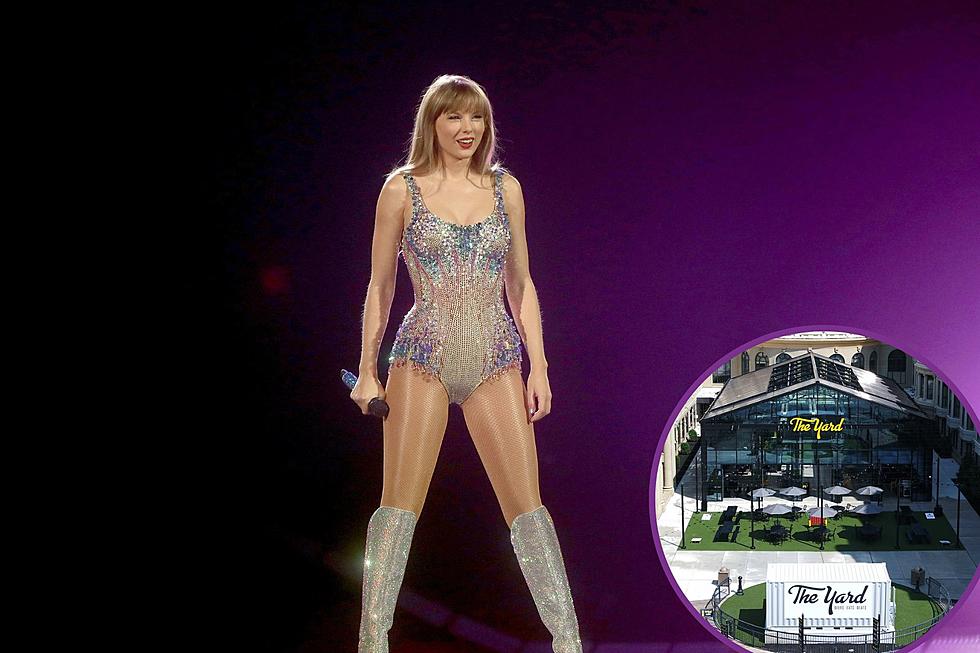 Need Taylor Swift Tickets? Bally's Atlantic City, NJ Has Your Back
Getty Images; (inset) The Yard/Facebook
The Eras Tour is the hottest concert tour of the year, and it stops in Philadelphia this weekend. If you're hoping to get to one of Taylor Swift's shows, make a pit stop at Bally's Atlantic City on Friday.
Literally, as long as you're 21 or over, just head out to The Yard at Bally's by 11 p.m. Friday night!
Register yourself to win a pair of tickets to see Taylor Swift at The Linc in Philly on Sunday, May 14th.
The Yard will draw the winner right at midnight! Midnight! Get it? Cool, huh?
The Yard is SUCH a cool place to hang, especially on a Friday night. And the weather is supposed to be gorgeous. So, if you love amazing cocktails, great music, and a beer hall feel, head out there. Extra incentive is this pair of Taylor Swift concert tickets!
Good luck!
All the Awesome Movies You Can Watch on Avalon NJ Beach This Summer
From classics like Top Gun and Casablanca, to newer releases like Spiderman: No Way Home, there's a season of amazing movies you can watch this summer on the beach in Avalon.
All the Upcoming Camden Waterfront Concerts You Can't Miss
The 2023 concert calendar for Freedom Mortgage Pavilion along Camden Waterfront area is FULL of superstars (with plenty more to come). Check out who's coming into town this spring and summer.