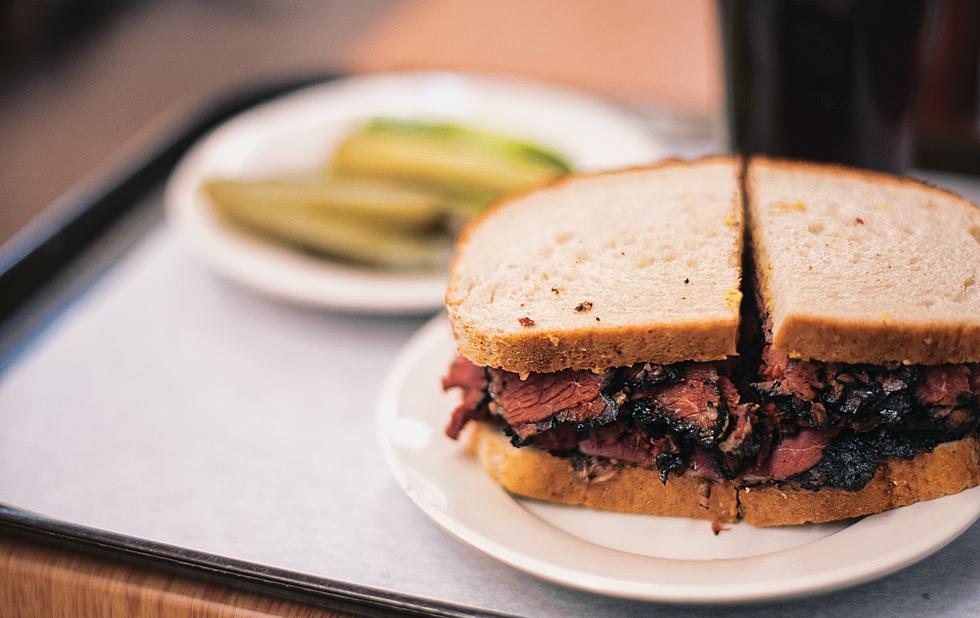 The Absolute Best Pastrami Sandwich in America is Right Here in New Jersey
Unsplash.com Akhil Pawar
What is the difference between pastrami and corned beef? This is something many ask themselves and maybe you've thought it's the same thing, like tomato vs "tomatoe"  lol
According to the Food Network, "Corned beef is made from the leaner flat brisket. Pastrami is made with point brisket, which contains more marbling and fat. Pastrami can also be made with other cuts of beef, such as deckle (a lean shoulder cut) or navel (aka beef belly, which comes from the plate, a juicy section just below the ribs)." Some other sources said that corned beef has a higher salt count than pastrami, but I still kinda consider them "cousins".
So when it comes to a great pastrami sandwich who has the best in America? Well according to Far and Wide, it's right here in the Garden State in Essex County. Far and Wide chose a deli in Newark as having the best pastrami sandwich in the nation. "
Far and Wide selected Hobby's Deli as their choice for the #1 pastrami in America. "Hobby's Deli in Newark is still run by the Bremmer family 61 years after it opened its doors. Hobby's is rather creative in naming its pastrami sandwiches, including the Weequahic Triple-Decker, comprised of pastrami, corned beef and turkey slathered with Russian dressing. Sure, you could also order up the classic Reuben, but you might want to go the distance with the Legend Burger Deluxe that marries pastrami and the beef patty. There's also the No. 27, the Nidres-Burger Deluxe, which piles pastrami, onions, hot sauce and pepper jack cheese on top of a burger." 
Have you been to Hobby's Deli and had their pastrami? Give us your review and post your questions below. Maybe next season when I head up for a Devils game I'll have to stop by Hobby's and get a pastrami on rye with mustard :)
The Must Go To Pizza Places At The Jersey Shore
Let's Taco-Bout It! The Best Jersey Shore Taco Locations