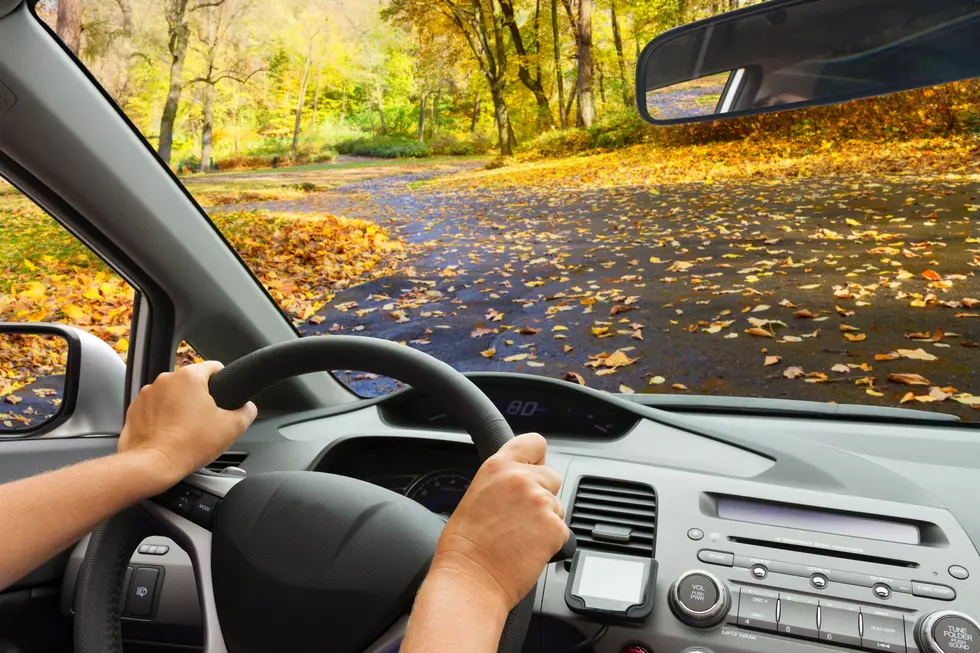 The 5 Most Gorgeous Roads In South Jersey for That Perfect Fall Drive
Getty Images/iStockphoto
Watching leaves turn colors, taking in the cooler air with the windows down, pumpkin spice latte in your cup holder. It's fall in South Jersey, and we've got some great ideas for taking a nice long drive.
Our favorites roads for scenic those scenic autumn treks are the ones without many stop signs or traffic lights. These roads provide amazing views without many brake lights.
Do you have a favorite road to drive along during the fall season? Let us know in the comment box below.
1

Atlantic City Expressway, Turnersville to Mays Landing

The stretch of the Atlantic City can be quite breathtaking in the fall. Leaves start to change colors in varying different degrees along the 40 minute drive.

2

Route 206, Hammonton to Vincentown

A road that passes through and along some of the Pine Barrens lends to some extra spooky Halloween fun, especially at night. But by day during fall, there are many farm/fruit stands where you can pick up pumpkins, cornucopia, and more.

3

Route 40, Mays Landing to Pennsville

This stretch of road actually SMELLS like fall. It's just something in the air as you go from wooded areas to farm land and back.

4

Garden State Parkway, Manahawkin to Cape May

A drive along the Jersey shore during autumn is so serene, especially if you manage to catch a sunset or moon rising on the parkway around the New Gretna or Great Egg bridges.

5

Hesstown Road in Millville

This one scares me, honestly, lol. It's soooo twisty, and turny, and in the dark feels so spooky (like something out of the movie Deliverance. If you've ever found yourself on it, you know what I mean. The tree limbs hang over the roadway, and the only light is from your own high beams or oncoming cars. It's that one break of moonlight through the trees though that makes it worthwhile on an autumn evening.  Just watch your speed, and watch out for deer! Lots of them!  Lol.