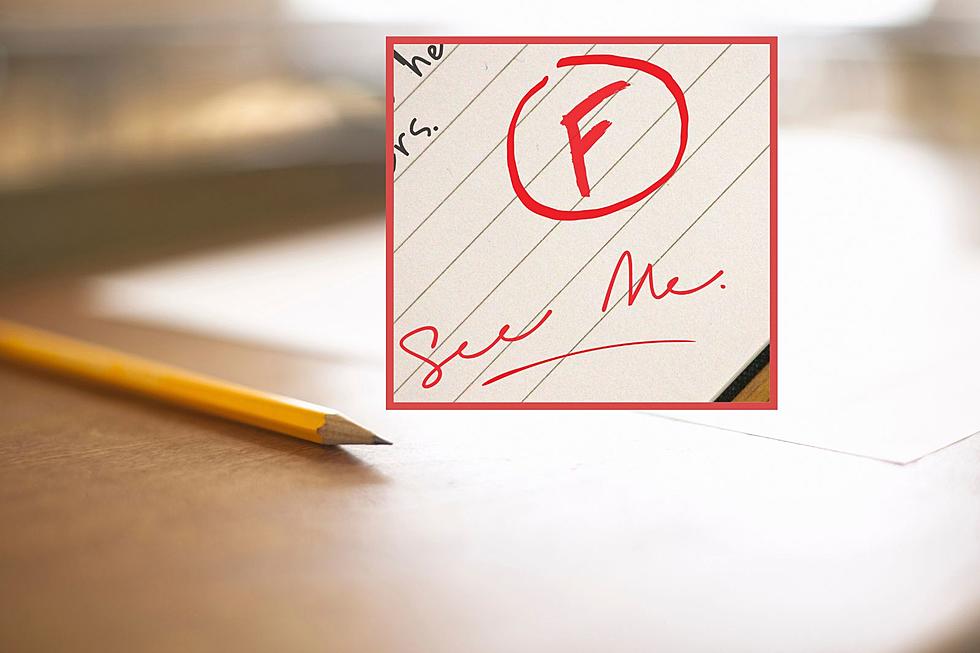 The 30 worst rated schools in NJ — including one so bad it's being shut down
NJ worst ranked schools (Canva, Townsquare Media)
📚 The state's Annual School Performance Reports are based on the 2021-2022 year
📚 Each school received scores partly based on language arts, math and attendance
📚 The 'worst' 30 NJ schools are in 7 counties
---
TRENTON – As students and educators face the uphill battle of learning loss and other challenges coming off the COVID-19 health crisis, the state has released its latest education "report cards" for schools.
Among the state School Performance Reports for the 2021-2022 school year — student growth data remained missing due to the cancellation of tests in the 2019- 2020 and 2021-2022 school years.
The performance reports include indicators for language arts and mathematics results, graduation rates and chronic absenteeism.
Based on the rankings, the 30 worst performing schools stretch across seven counties — Essex and Camden each have seven school ranked among the worst rated based on 2021-2022 scores, followed by Passaic with six schools.
The worst performing school on the list — a charter school — has been ordered by the state Department of Education to shut down next month. 
Four charter schools around the state ranked among the 30 worst-performing schools last year — while there was one charter school among the best-rated schools.
When asked Wednesday if they had any reaction to the current performance reports, Camden school officials said the district was still reviewing and analyzing the data.
Student demographics and graduation and postsecondary rates are among detailed information — as well as participation and performance on SAT, PSAT, and ACT tests; participation in Advanced Placement (AP), International Baccalaureate (IB), and dual enrollment courses that allow students to earn college credit while still in high school — found within the full NJDOE report.
"The purpose of New Jersey Department of Education's annual School Performance Reports is to serve as one important tool, containing a wealth of information, that can be used transparently to identify successes and challenges, engage in dialogue, and work collectively toward improving the education and supports provided to all students," a spokesperson for the department said in a written response to New Jersey 101.5.
Here are the lowest-rated 30 schools statewide, based on 2021-2022 NJ School Performance Reports.
The 30 worst rated schools in New Jersey
Here are the 30 lowest-rated schools statewide, based on their 2021-2022 New Jersey School Performance Reports — involving scores for language arts, math and attendance.
Freedom Prep Charter School has appealed its shuttering.
"Freedom Prep's academic performance on statewide assessments throughout the charter term confirms that the school is not preparing students for 'success in the college of their choice' as described in the school's approved mission," Education Commissioner Angelica Allen-McMillan told the charter's leadership in February.
Based on the same scores, these 30 NJ schools ranked the best in performance:
The 30 best rated schools in New Jersey
Here are the top 30 schools statewide, based on their 2021-2022 New Jersey School Performance Reports — involving scores for language arts, math and attendance.
Erin Vogt is a reporter and anchor for New Jersey 101.5. You can reach her at erin.vogt@townsquaremedia.com
Click here to contact an editor about feedback or a correction for this story.
LOOK: 20 American foods that raise eyebrows outside of the US
Stac



ker
compiled a list of 20 unusual and uniquely American foods that might raise eyebrows outside the U.S.
QUIZ: Can you identify 50 famous companies by their logos?
How well do you know the logos of 50 of the world's most famous companies? Keep scrolling to see if you can guess which icon belongs to which brand.
Biggest NJ company layoff notices in 2022 and 2023
In some cases, workers may be offered back their jobs or transfers to different locations.
Here's a look at more than a dozen of the biggest announcements within two years.