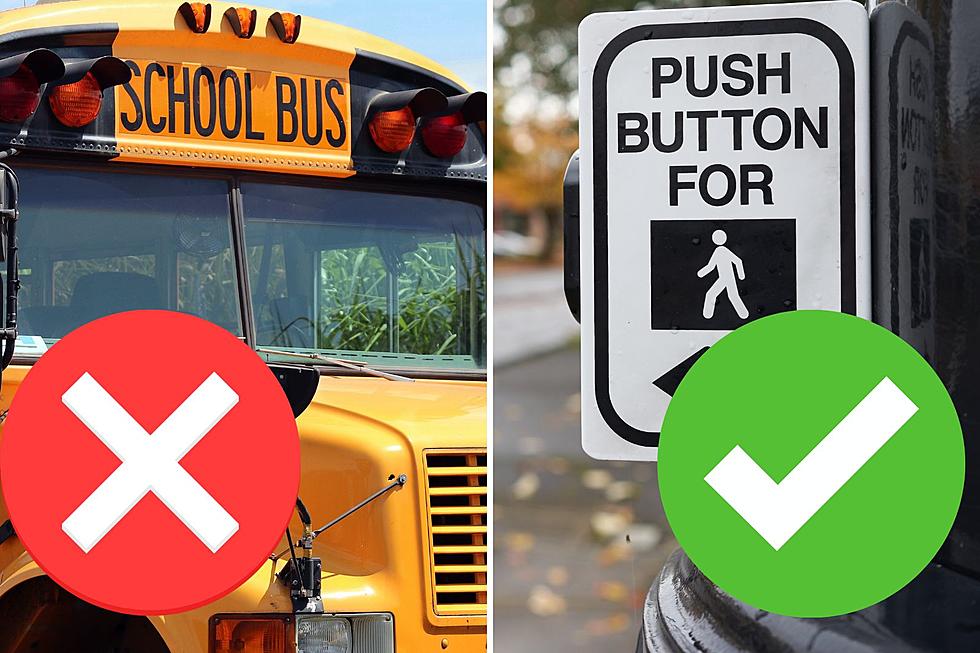 NJ cuts aid: Bus service to be cut for 3,000 high schoolers in Monmouth County
Freehold Regional High School District cuts courtesy buses ( Canva)
🔶 Regional high school district will cut bus service for closest students next year
🔶 The move will save $3.5M, as the district has lost $25M in state aid since 2018
🔶 Administrators say it's crucial that legislators amend the state's school aid formula
---
Roughly 3,000 Monmouth County students who live less than 2.5 miles from their public high school would lose bus service next year, as school officials warned of "difficult decisions" amid the state's amended school funding formula.
Freehold Regional Schools Superintendent Charles Sampson outlined the 2023-24
budget at an April 27 school board meeting, which included the elimination of courtesy busing at a savings of $3.5 million.
He said with aid slashed now approximately $25 million on a $190 million budget, the priority has always been "to preserve the academic programs and opportunities for the students."
State law mandates bus service be provided to any public school student who lives two and a half miles or more from their school.
"Drawing a hard line" for mandated busing distance would impact about a third of the district's 10,550 students while reducing the number of bus routes by 25%, administrators said.
Freehold Regional covers students in Colts Neck, Englishtown, Farmingdale, Freehold Borough, Freehold Township, Howell, Manalapan and Marlboro.
"Without legislative change to the school funding formula — this, what we're going through tonight is still only the tip of the iceberg, in terms of what's going to happen to this school district," Sampson continued.
"And I've said repeatedly that some communities as a result of this too are really going to face the evisceration of their public schools and we're one of those communities."
🔶 Cutting courtesy bus service 'very disruptive' for Freehold, administrator says
Assistant Superintendent for Business Administration Sean Boyce presented more budget details at the meeting.
Elimination of courtesy busing would be "very disruptive to a significant portion of our families - but also the staff," Boyce said.
Freehold Borough would be most heavily impacted while Colts Neck and Howell would be least impacted, he added.
He said the service for teens living closest to their school had been a bit of an anomaly as not many districts in the state have offered 100% busing — particularly to high school students.
Sampson: Reductions only come from 'certain buckets' amid school aid formula
Another 20 staff positions were eliminated in the district for the upcoming school year (exact number was 19.4) — over 50 in the past three years alone, Sampson said.
He added that since he's been superintendent, the regional school district has now eliminated 132 positions.
In the five years since the Bill S2 adjusted state aid formula was signed into law by Gov. Phil Murphy, class sizes of "31 plus" have increased from 150 across the district — to more than 450 classes of that size.
Reductions only come from certain "buckets," Sampson continued — "staff, it comes from additional fees and other sources of revenue and it comes from reducing things that we are not compelled by law to do."
The regional school board approved the budget in an 8-0 vote at the April meeting.
Marlboro Township Council President Juned Qazi issued a statement on Tuesday, demanding that the $6 million lost in state aid funding be restored to the Freehold Regional High School District.
Qazi said the restored aid was needed "to avoid having students being forced to walk to school along busy and treacherous roadways which are not suitable for pedestrian use."
Freehold Regional was far from the only district faced with tough cuts, amid this year's proposed state aid for schools.
How much your school district gets under Murphy's proposed 2024 budget
Gov. Phil Murphy's porposed 2024 budget includes $1 billion in new spending for school funding including pre-K funding, pension and benefits, and an additional $832 million in K-12 aid, which is listed below by county and district.
Erin Vogt is a reporter and anchor for New Jersey 101.5. You can reach her at erin.vogt@townsquaremedia.com
Click here to contact an editor about feedback or a correction for this story.
LOOK: 20 American foods that raise eyebrows outside of the US
Stac



ker
compiled a list of 20 unusual and uniquely American foods that might raise eyebrows outside the U.S.
LOOK: 25 must-visit hidden gems from across the US
From secret gardens to underground caves,
Stacker
compiled a list of 25 must-visit hidden gems from across the United States using travel guides, news articles, and company websites.
Play ball NJ: These MLB pros are from New Jersey
A fair amount of New Jersey born baseball players have made it to the majors. These pros, active to start the 2023 season, all have NJ roots.
From coast to coast: The 20 best regional fast-food chains to try
From burgers to subs and even creamy milkshakes, these tasty fast-food chains, compiled by
Stacker
, are a must-try on your next road trip.