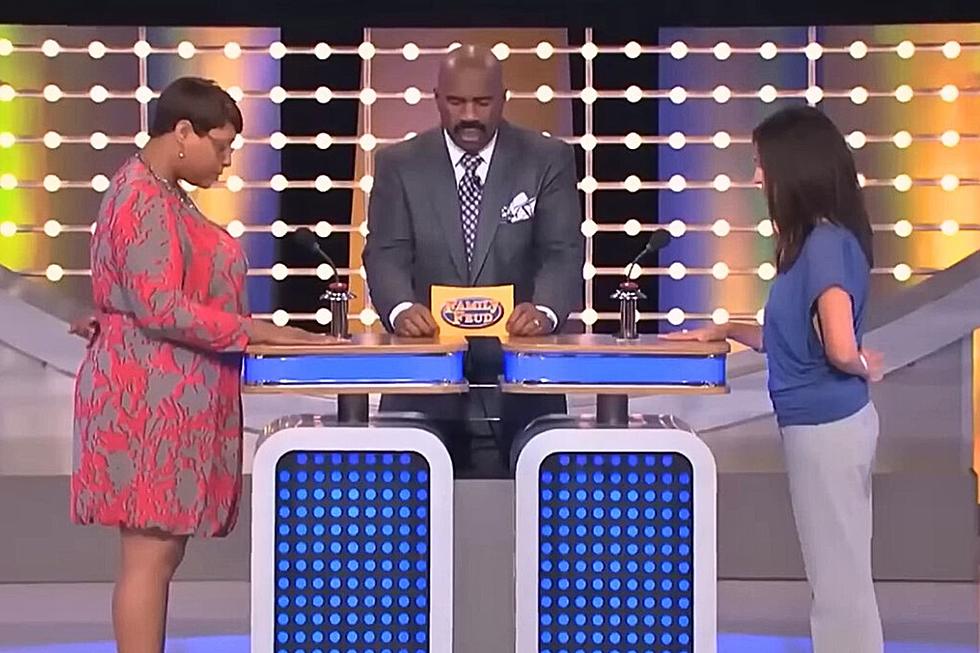 Survey Says New Jersey is Pretty Bad at Family Feud
Bonus Round/YouTube
The game show Family Feud is an American treasure, on the air now for 47 years! But when it comes to playing, New Jersey's not so good at it.

I LOVE Family Feud. I've watched since Richard Dawson hosted, and I watch now with Steve Harvey (even though I think the questions have gotten a little raunchy). I find myself to be pretty good at playing the game, better than some of the family members that get chosen for the final round, and I live in NJ! Is it me or do they always put the biggest prize in the dumbest hands?
A Family Feud survey was conducted recently by the LED company E-Conolight. In true Family Feud fashion, they posed 10 questions to 100 American looking for the most popular responses. Then, they pitted state against state (about 2,600 Americans) to see who came up with the most correct answers.
Here are the Family Feud-style survey questions asked by E-Conolight:
Name something you would never where to a job interview. Top answer: SWIMSUIT/WATER GEAR.
Name a 3-letter word that starts with the letter Z. Top answer: ZOO.
Name a musical instrument you blow into: Top answer: TRUMPET.
Name a word that rhymes with 'bite'. Top answer: MIGHT.
Fill in the blank: 'Hold the ______.' Top answer: PHONE.
Name a place that's filled with people who don't want to be there. Top answer: PRISON.
Name an animal that's easily to imitate in Charades. Top answer: MONEY.
Name something you don't want to see at a restaurant: Top answer: BUGS.
Name something that comes in packs of 6 or 12. Top answer: BEER.
Name an animal you'd hate to see outside of a zoo. Top answer: LION.
The state that answered most questions correctly was South Carolina, which scored a 10/10.
Indiana is the worst at Family Feud with a score of 4/10, according to e-conolight.com.
While New Jersey didn't come in DEAD last, we're the 8th worst state in America at playing Family Feud, scoring 6/10.
Delaware and Pennsylvania are better at the game than NJ, but New York is worse. Check out the full survey here.
Below are some of Family Feud's funniest moments w/host Steve Harvey.
New Jersey's Top 10 Board Games Of All Time
13 Funny (but Accurate) South Jersey Beach/Boardwalk Yelp Reviews
Everyone's got opinions and Yelp exists for people who love to vent. These Yelp reviews of the beaches and boardwalks in South Jersey will have you saying, 'huh?' but also, 'accurate'.
17 Amazing Summer Day Trips That Aren't Too Far From New Jersey
If you're looking for some summertime fun that is close to home but you want to still feel like you are on vacation, check out these great regional attractions.