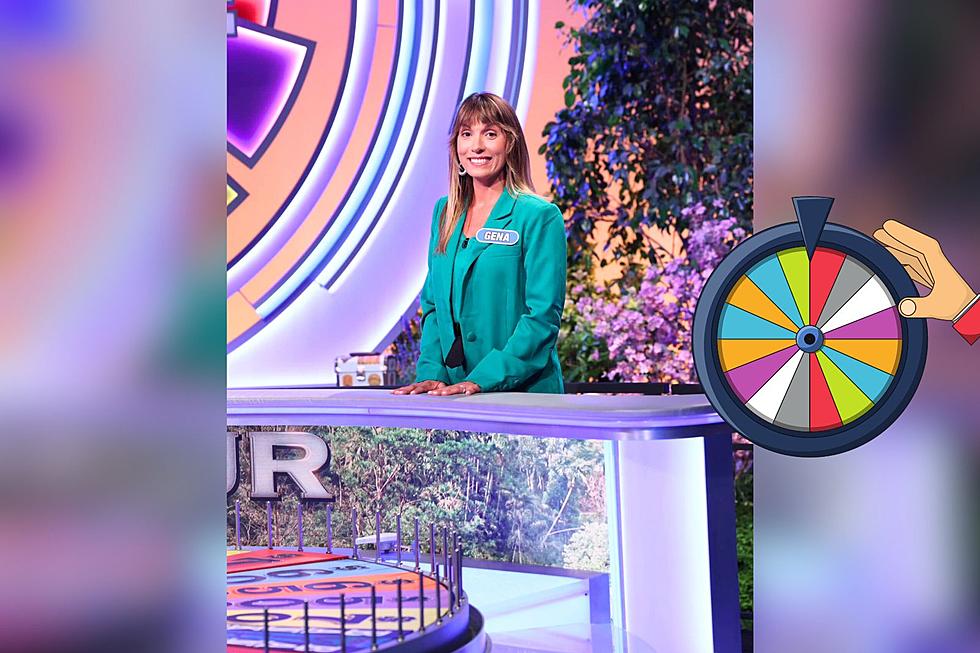 Northfield, NJ Mom, Fitness Trainer Wins Big on 'Wheel of Fortune'
courtesy Gen Fitness, LLC/Facebook; Gena Laielli; Instagram, Wheel of Fortune
A wife, mom, and fitness trainer from Northfield, New Jersey just appeared on national television as a contestant on the game show Wheel of Fortune! Keep reading to find out how she did!

Recently, I introduced you to Gena Laielli to let you know that she'd been picked to play on Wheel of Fortune and that her episode was airing Thursday, September 28th.
Funny story about Gena, at least from my end. She's the daughter-in-law of a Brigantine woman I'm in a book club with! So, not only is Gena a LOCAL lady who got to compete on Wheel of Fortune, I kind of know her!
Gena is an accomplished woman. She's the founder of Gen Fitness Boot Camp, a wife, a mother, is a Guinness World Record Holder for doing 5,332 burpees. Those are pretty much one of the hardest fitness moves so to do THAT many in a row, you have to know the kind of dedication that takes.
Gena got to live my DREAM on Thursday night! I knew she'd bring her focus and confidence to her Wheel of Fortune to her game and maybe leave as her episode's big winner.
Although that was NOT the case, Gena still turned in an impressive performance, earning her $7,300 in cash and prizes and made South Jersey proud! As Gena wrote in her genfit_ness Instagram page, 'not bad for 22 minutes of work', lol.
View this post on Instagram
I hope to follow in her footsteps someday!
The Most Expensive House For Sale in NJ - $35 Million - Is Breathtaking
Gallery Credit: Chris Coleman
13 Jersey Girls Cheering for the 2023 Philadelphia Eagles
Even though they perform in Philadelphia, New Jersey will be well-represented on the 2023-2024 Eagles cheerleading squad.
Gallery Credit: Heather DeLuca