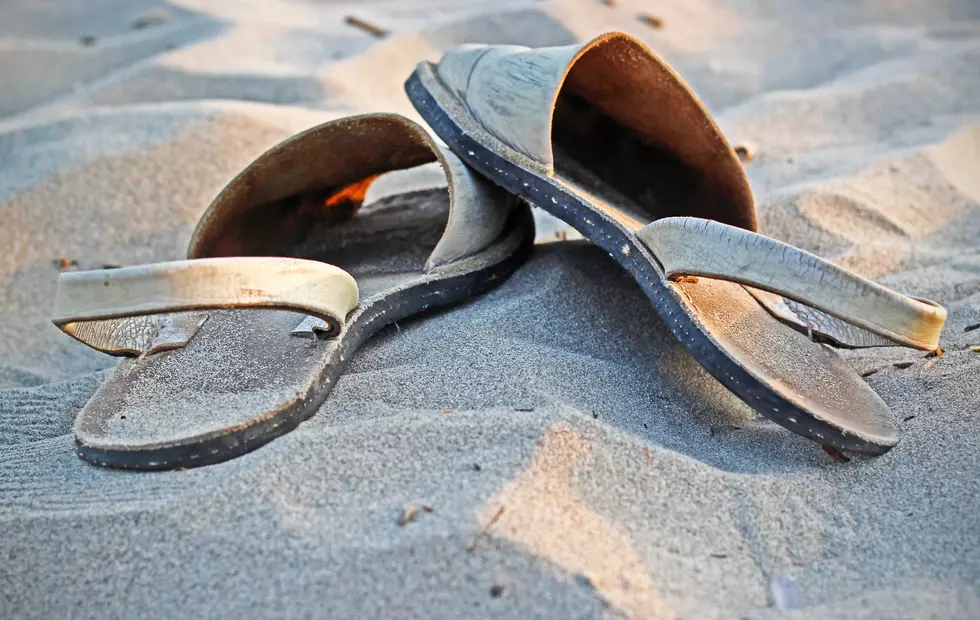 Somers Point Police Looking For Flip-Flop Bank Robber
Photo by Joan MM on Unsplash
The search is on for a flip-flop-wearing bank bandit and police in Somers Point are asking for your help.
According to the Press of Atlantic City, the suspect is a six-foot-one or six-foot-two white male and is between 30 and 40 years old according to the Press of Atlantic City. The suspect had on black Nike flip-flops and was also wearing dark clothing and shorts.
The robbery took place Thursday afternoon at the Republic Bank located at New and Bethel roads. An undetermined amount of cash was stolen from the bank.
Anyone with information related to the robbery is asked to call the Somers Point Police Department Detective Bureau at 609-927-6161.
source: pressofatlanticcity.com
How Many in America: From Guns to Ghost Towns
Can you take a guess as to how many public schools are in the U.S.? Do you have any clue as to how many billionaires might be residing there? Read on to find out—and learn a thing or two about each of these selection's cultural significance and legacy along the way.
LOOK: The Most Famous Actor Born Every Year
KEEP READING: See the richest person in every state
The 100 Best Places to Live on the East Coast