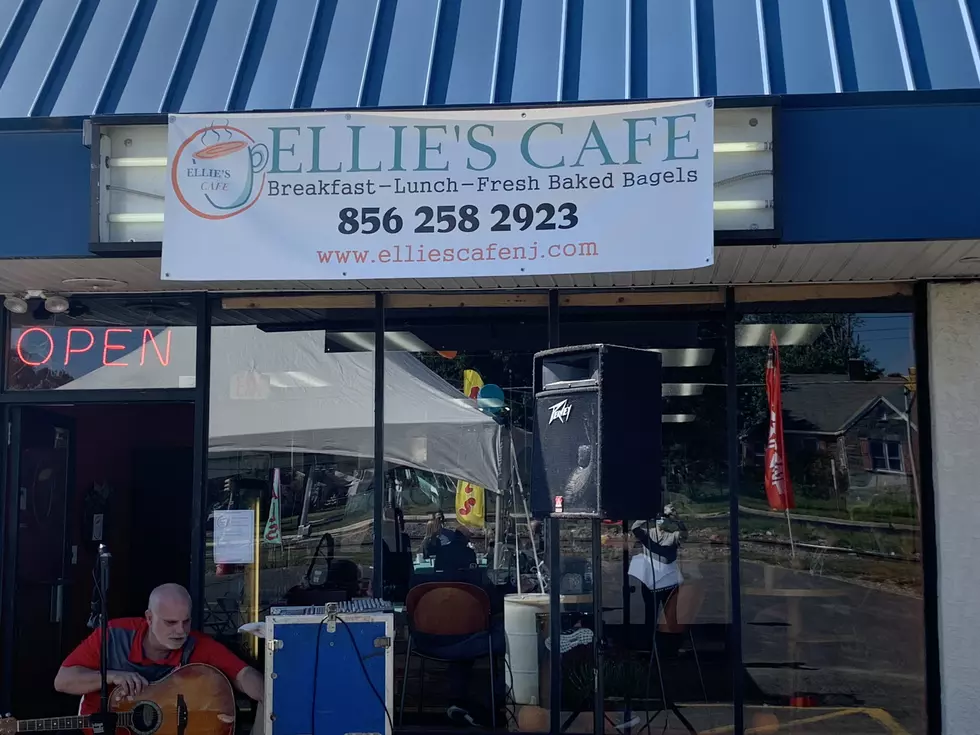 Somerdale Welcomes New Coffee Shop and Cafe
Heather DeLuca
Ellie's Cafe is newly opened in Somerdale, Camden County. Here's what you have to look forward to!
Enter your number to get our free mobile app
I'm particular excited for Ellie's Cafe, located on N. Warwick Road. It's owned and operated by a fellow Paul VI High School classmate, Carla Park and her husband Andy.
Ellie's Cafe has been in the works for almost two years. It took some time to get the space exactly how they wanted it, Andy and Carla told me. And, of course, the small business climate has been a tricky one since the start of the pandemic. But, the timing was finally right, and Ellie's Cafe held their official Grand Opening on October 3.
I was so happy to have finally been able to check it out for myself, knowing what a labor of love it's been for The Parks. Once I got inside, I was literally dizzied by my choices for breakfast and lunch. Ellie's boasts a gorgeous array of pastries and bagels, and an substantial menu of sandwich and platter options, including the delicious I Bacon, Egg & Cheese on Everything Bagel I enjoyed. I plan on experiencing one of their breakfast bowls next time!
My mom got the 3 Cheese grilled cheese on Texas Toast and she couldn't stop raving about it.
Ellie's also has a coffee bar offering cold brew, cappuccinos, and other caffeinated drinks to get you motivated.
Don't let me forget to mention the modern yet cozy vibe of Ellie's. It offers space to sit inside (currently abiding by state safety regulations), take out, and delivery! Take a look at their menu here, and check out some more photos of Ellie's Cafe below! Ellie's also just announced expanded hours.
CHECK IT OUT: See the 100 most popular brands in America