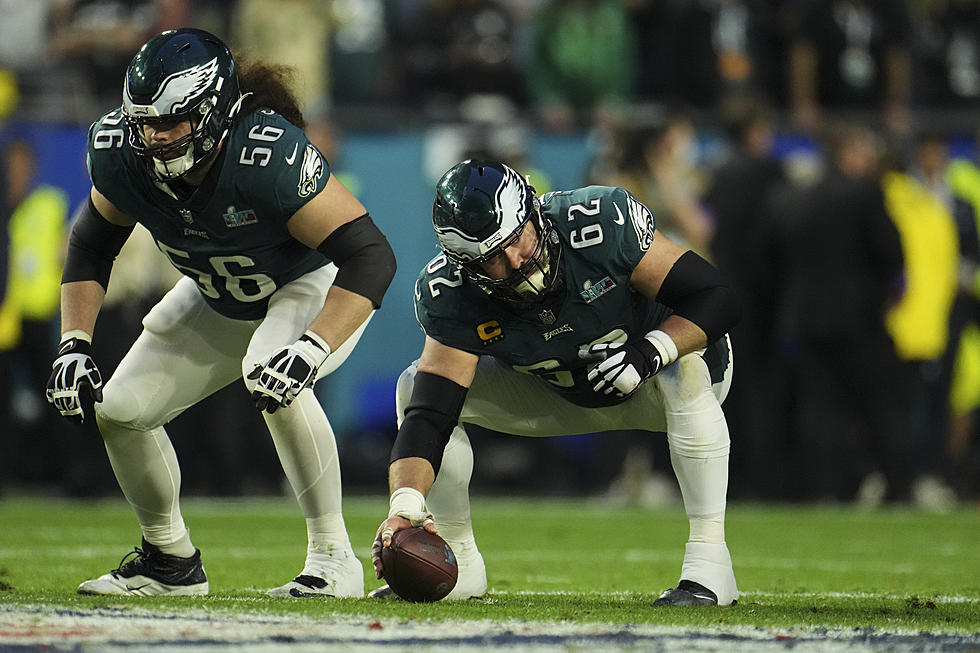 See Eagles' Jason Kelce, Wife Kylie's Precious Baby Photo
Getty Images
The Philadelphia Eagles Jason Kelce and his wife's concerns that their third child would be born at the Super Bowl never materialized. The couple finally added another member to their team on Thursday.
The 35-year-old Philadelphia Eagles center and his wife, Kylie McDevitt Kelce, 30, welcomed a baby girl — making them a family of five, Kelce announced Friday.
"Yesterday little lady #3 joined us," the pair wrote on Instagram alongside a sweet snap of the newborn dressed in a daisy onesie.
Bennett Llewellyn Kelce was born Thursday and weighed 8 lbs., 5oz. and measured 21 in., the couple shared.
The new bundle of joy joins big sisters Elliotte Ray, 23 months, and three-year-old Wyatt.
Proud uncle and Chiefs superstar tight end Travis Kelce rushed to the comments section, writing, "Baby Bennett!!! 😍
Amazing South Jersey Eateries With the Most Delicious Soup
The Most Amazing Donuts in South Jersey - Listener Picks