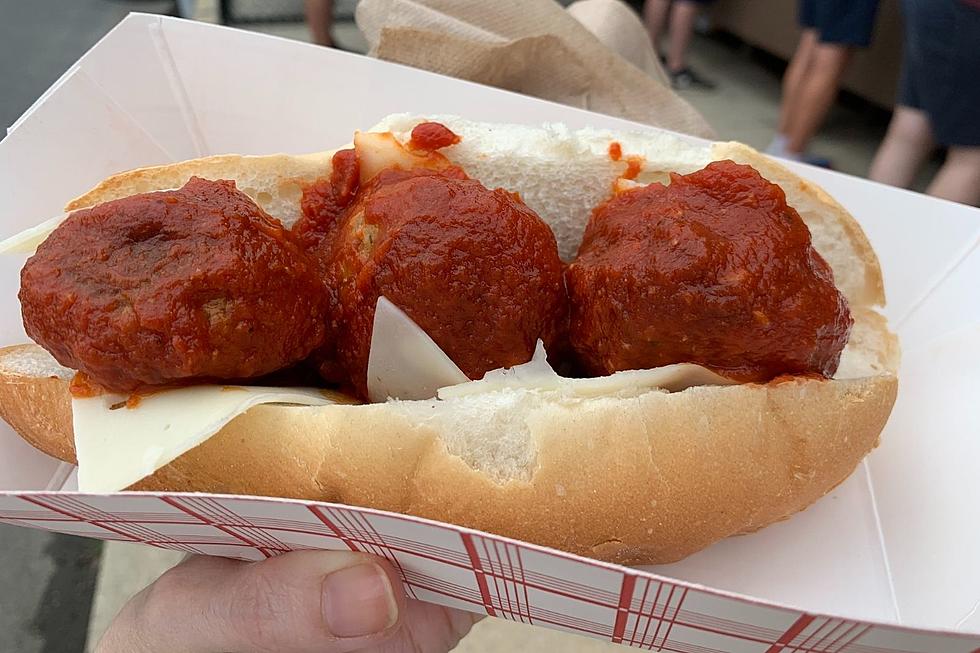 Returning to Hammonton's Mt. Carmel Festival Felt Really Good
TSM South Jersey
If there's one festival in South Jersey that really brings on the summer feels, it's the Our Lady of Mt. Carmel Festival in Hammonton. And it was really good to get back to it, especially this year.
Every summer, (it feels like) the entire town of Hammonton (and anyone within a short driving distance) seems to descend around Mount Carmel Lane for several days of food, rides, and live music. It's really one of those events you've got to hit at least once.
This summer, Mt. Carmel Festival (the longest running Italian festival in the United States) returned to its full glory, Ferris wheel, beer garden, bands on stage, and all. Last year's festivities were scaled back due to the COVID-19 pandemic.
Truth be told, I hadn't planned on attending the festival this summer, I just serendipitously ended up wandering up to it on Sunday afternoon. I'd been at a new local brewery, which happened to be just two blocks away from the festival, and I could just SMELL all the food, lol.
A friend suggested we head over for a bite to eat, and I'm SO glad we did. It was so yummy indulging in some true Italian favorites. I had a generous, delicious meatball sub, and just when I thought I didn't have room for anything more in my tummy, I spotted a food truck frying up zeppolis, which I promptly devoured.
A couple vendor games (unfortunately I didn't leave with any prizes), and I walked away with a smile on my face.
7 Fun Moments from the 2021 Mt. Carmel Festival in Hammonton
You've got one more opportunity to check out the 146th Our Lady of Mt. Carmel Festival this year. It runs through Tuesday night (July 20th). Go support the town! FYI, there's free shuttle service available from Hammonton Middle School located on Liberty Street from 6 to 10 p.m., and much of the proceeds go to charitable, community endeavors.
10 of the Best Mac and Cheeses We Know of in South Jersey
When celebrating National Mac and Cheese Day, these are 10 of the most mouthwatering options South Jersey has to offer!
LOOK: Here Are 30 Foods That Are Poisonous to Dogs
To prepare yourself for a potential incident, always keep your vet's phone number handy, along with an after-hours clinic you can call in an emergency. The ASPCA Animal Poison Control Center also has a hotline you can call at (888) 426-4435 for advice.
Even with all of these resources, however, the best cure for food poisoning is preventing it in the first place. To give you an idea of what human foods can be dangerous, Stacker has put together a slideshow of 30 common foods to avoid. Take a look to see if there are any that surprise you.