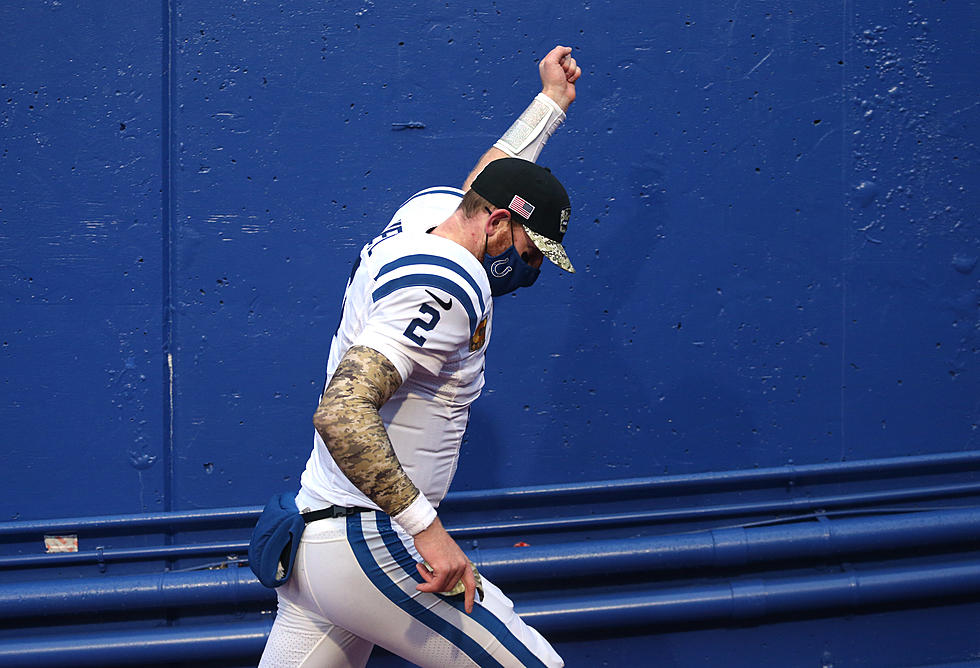 Report: Colts Trading QB Carson Wentz to Washington Commanders
Getty Images
The Indianapolis Colts have reportedly traded quarterback Carson Wentz to the Washington Commanders.
Adam Schefter of ESPN, who was the first to report the trade, said the deal will result in the Commanders receiving Wentz and a 2022 second-round pick in exchange for a package made up of a 2022 second-round pick and two third-round (2022 and 2023) picks. If Wentz plays at least 70 percent of the team's offensive snaps the 2023 pick becomes a second round pick.
Washington will also pick up all $28 million of Wentz's contract in 2022, which includes a $5 million roster bonus due next week.
This obviously means that Wentz will be facing his former team the Philadelphia Eagles, twice per season while he is with the Commanders.
Wentz, 29, was the Eagles' first-round round pick in 2016, No. 2 overall, after a standout collegiate career at North Dakota State and he immediately became the Eagles starter after they traded Sam Bradford during the preseason.
Wentz led the Eagles to the No. 1 seed in 2017, but was injured in a Week 14 game against the Rams and missed the rest of the season. Nick Foles took over the team and quarterbacked the Eagles to their first ever Super Bowl title.
Philadelphia returned to the playoffs the next two season with Wentz, but in 2020, the team went 4-11-1 and he was traded to the Colts for what became a first-round pick.
Now he is back in the NFC East with Washington.
Every NJ pizza joint Barstool's Dave Portnoy has reviewed
Dave Portnoy, commonly known as El Presidente, is the founder of Barstool Sports. Somewhere along the way, he decided to start reviewing local pizzerias, and the concept took off. Here is every New Jersey pizzeria Dave has stopped in, along with the score he gave them.