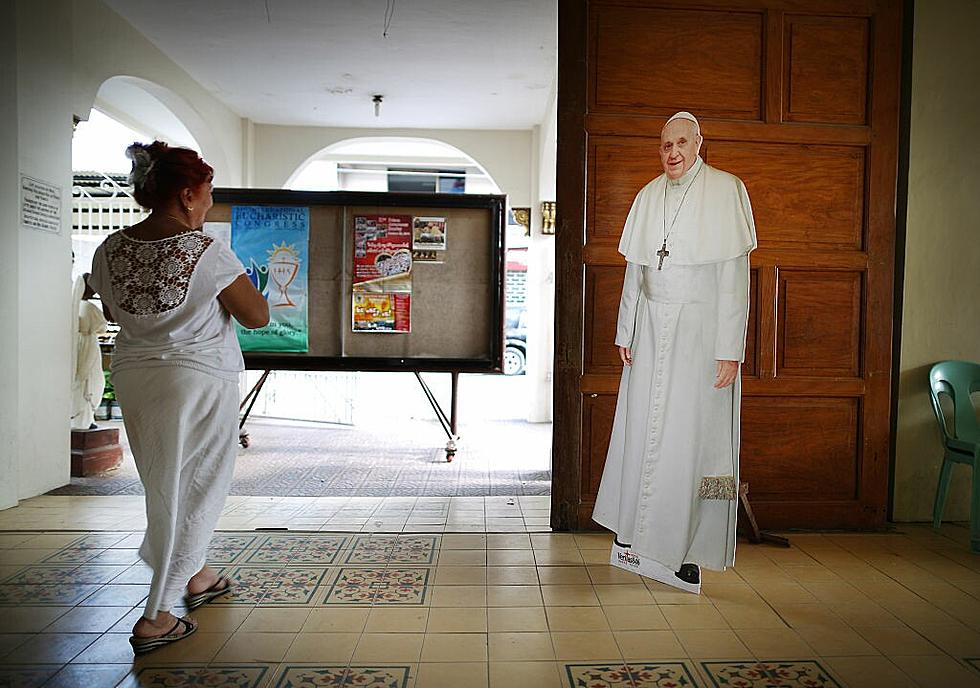 Pope 'Kidnapped' in South Jersey
GettyImages
It happened in Washington Township. A life-size cutout of Pope Francis was stolen, after a bingo fundraiser at Saint Charles Borromeo Catholic Church.
The church posted the crime on their Facebook page, and with the help of social media,  bagged the 70 year old lady and two accomplices who allegedly kidnapped the cut-out of The Pope.
The fake Francis was returned, unharmed.
Speaking of ILLEGAL stuff...check out The Mike Show TV. Bet you didn't know THIS is illegal to have in your car, in New Jersey...