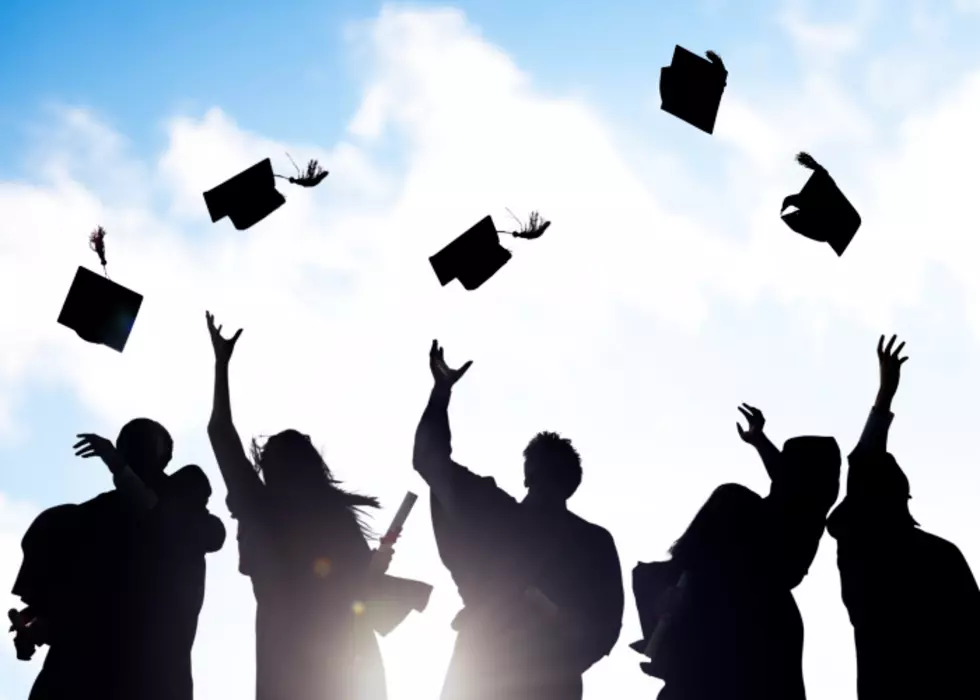 Outdoor Graduation Ceremonies Can Start Again For Class of 2020
Robert Churchill
The Class of 2020 can finally have their big day as outdoor graduation ceremonies can now resume in the Garden State.
Enter your number to get our free mobile app
In-person graduations have been on hold since the end of May due to the COVID-19 pandemic. Gov. Murphy announced last week that the commencement crowd size can increase 500 people according to the Press of Atlantic City.
Until now, the Class of 2020 had to settle for Drive- through ceremonies and special tributes.
The graduation season starts tonight with Wildwood High's Class of 2020 commencement. Parents will be seated on the field and students will be in the bleachers.
Middle Township's graduation is set to go for Tuesday, July 7th.
Mainland High School in Linwood will have two in-person graduation ceremonies on Thursday, July 9th.
Here are just some of the guidelines graduates and guests will have to follow for safety precautions amid the lingering concerns of the coronavirus pandemic from a recent report according to NJ.com and NJ.Gov.
Everyone in attendance must wear a face mask or face covering
Social distancing (6 feet apart) should continue except for immediate family and romantic partners.
No diplomas, awards and medals should be given out during the commencement.
All caps and gowns should be mailed to the graduates. Graduates should not be allowed to throw caps in the air.
No gifts of flowers should be given to the graduates.
The number of staff should be limited.
Entry and exits of students and guests must be staggered.
Congratulations to the Class of 2020!
Six Yummy South Jersey Ice Cream Places