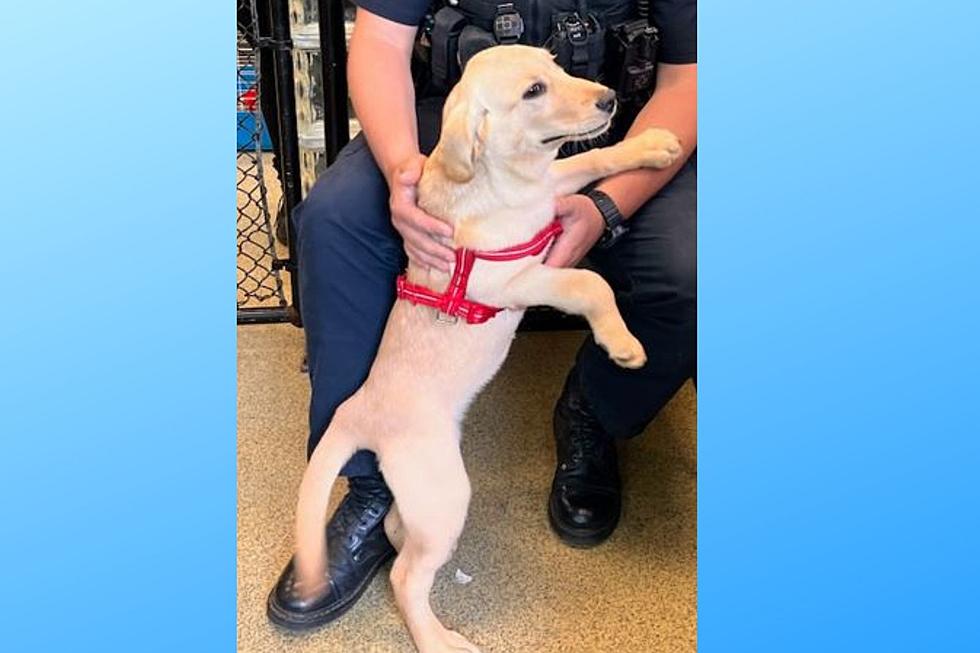 NJ couple charged after abandoning puppy inside retail store
Abandoned Labrador Retriever in Home Depot parking lot in Old Bridge (Facebook)
🔺 Couple charged for abandoning pup in Home Depot
🔺 The dog was found covered in feces
🔺 Police are caring for the pup
---
OLD BRIDGE — A couple has been identified and charged after police said they abandoned a dog in a store parking lot in the Middlesex County township last week.
Surveillance camera footage shows the two individuals who abandoned a young, female Labrador retriever-type dog in the parking lot of the Home Depot on Route 9 on Friday, May 26 at 6:30 p.m.
They then entered the Home Depot and the dog followed them inside.
You can see them here running away from the dog inside the store. The dog was wearing a red harness and covered in dry feces," according to the Old Bridge Township Police Department's Facebook page.
The couple was driving a black Ford truck that was pulling a black Griffin trailer. Later, the dog's empty crate was found in the parking lot, also covered in dry feces.
If anyone has any more information, please contact the Old Bridge Police Department at 732-721-5600.
At this time, the couple's names have not been released.
Police said the dog is doing well and is being cared for but she is not available for adoption.
Report a correction 👈 | 👉 Contact our newsroom
RANKED: Here Are the 63 Smartest Dog Breeds
Does your loyal pup's breed make the list? Read on to see if you'll be bragging to the neighbors about your dog's intellectual prowess the next time you take your fur baby out for a walk. Don't worry: Even if your dog's breed doesn't land on the list, that doesn't mean he's not a good boy--some traits simply can't be measured.