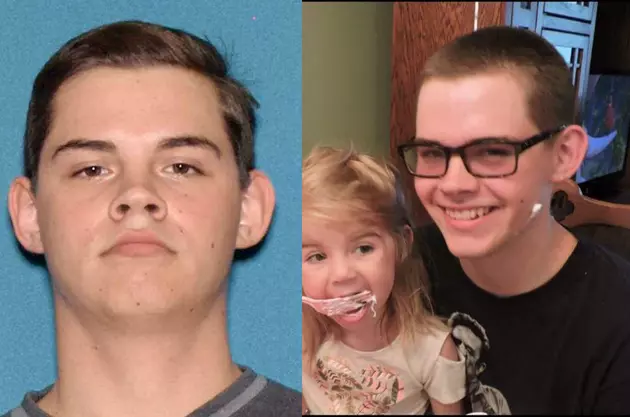 NJ family looking for young man missing since Saturday
Pemberton Police Department/New Jersey Missing Report
PEMBERTON — A family in the Browns Mill section has taken to the internet to find a 20-year-old man they say has not been seen or heard from since Saturday.
Cody MacPherson was staying at the home of a relative at the time of his disappearance, according to his older brother Daniel. MacPherson left his family to go to a girl's house on Friday night before leaving there early Saturday morning, his brother said.
"He hasn't charged his phone, nobody talked to him or seen him," he said Tuesday.
Growing up, Daniel said he had seen his little brother run away when he got in trouble or was upset. But that mostly involved going down the street to his friend's house. He said this is a first for Cody.
"The problem is he always talks to somebody," he said. "He's always in contact with somebody. And now his phone hasn't been on for four days and he hasn't said a single word to anyone because literally everybody we know has contacted us and has no word from him."
As he wonders what happened to his brother, Daniel said four days in he still has hope there will be a happy ending.
"There's part of me that thinks that he just walked off somewhere and just decided to drop off for a little bit. Some people do that," he said. "That's the hopeful part that he's out there OK somewhere, but he's endangering himself by not telling anybody."
The Pemberton Police Department said anyone with information about MacPherson's whereabouts should call them at 609-723-8300. Daniel said people can also call him at 609-661-9092. A Facebook page has also been established to share information about Cody's disappearance.
More From New Jersey 101.5
Contact reporter Adam Hochron at 609-359-5326 or Adam.Hochron@townsquaremedia.com