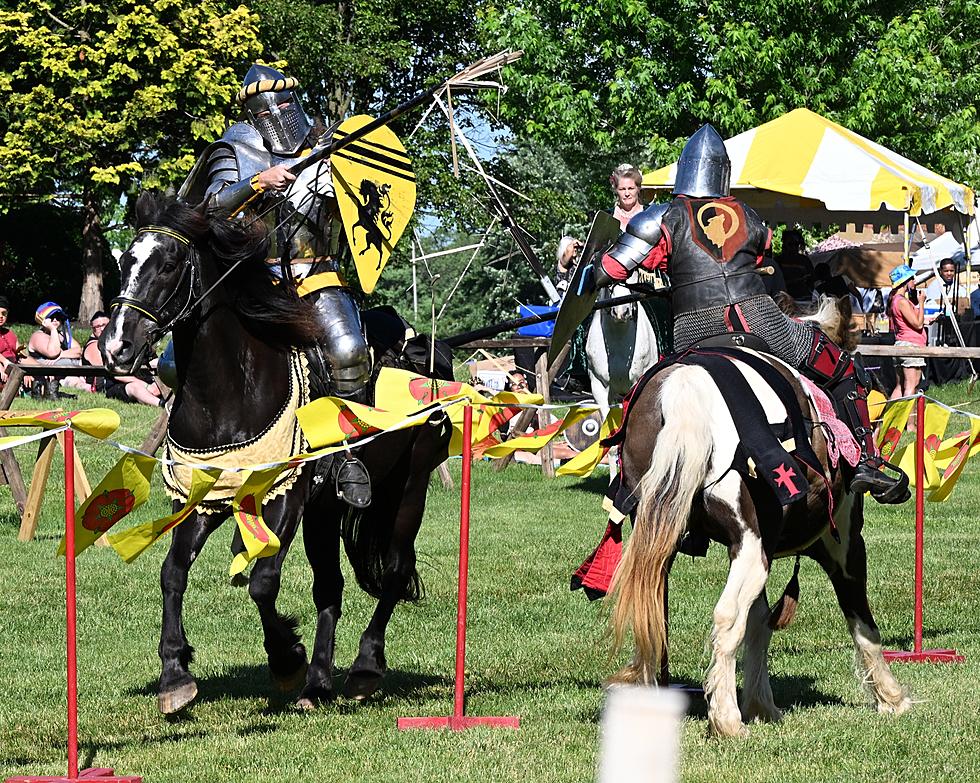 NJ Renaissance Faire Is Moving! New Location For Summer 2023
c/o Richard Jones
Who doesn't love firebreathers, fairy princesses, and turkey legs in the summertime?
Of course, I'm referring to one of New Jersey's biggest and best summer events, the NJ Renaissance Faire! Jousting, jesters, and tales of the "days of olde," who doesn't love to get wrapped up in the real-life reenactment of "Once Upon A Time?" You'll get to experience the NJ Ren Faire on an even bigger scale this year, so get your costume ready, because they're taking the faire up a notch.
According to a recent press release, the NJ Ren Faire has grown so much over the last twenty-two years that it was finally time to find a different location. It's not that there was anything wrong with Liberty Lake, the faire's former home. Honestly, it just came down to logistics. The NJ Ren Faire has simply outgrown its old location. That's a good thing!
Another good thing is that you won't have to travel too far to get to the new location.
The new home of the New Jersey Renaissance Faire beginning in Summer 2023 will be the Allen Airstrip right off of Route 38 and Route 206. Work is already being done on the new site to ensure the splendor and showmanship will be up to snuff come showtime. The performance stages are reportedly under construction, so everything should be ready to go at the new location by May!
Get ready to enjoy the magic of the New Jersey Renaissance Faire beginning on select weekends in May beginning at 10 a.m.
For more information, to purchase tickets, and to view a complete rundown of events, click HERE.
The above information was generously provided by Liz Piston c/o NJRenFaire.com
Exhilarating Indoor Activities To Get Through Winter in South Jersey
Are you ready for summer? Well, you still have a few more months before you get to bask in all the warmth and sunshine. Luckily, South Jersey has plenty of fun activities you can do to pass the time.
Remember Tunnels Of Fun in Egg Harbor Township? One Of The BEST Places To Have A Kid's Bday Party
Check out these epic throwback pictures from birthday parties at Tunnels of Fun in Egg Harbor Township
Hang Out With Wolves At Howling Woods Farms In Jackson, NJ!
Did you know that there's a place in New Jersey where you can get up-close and personal to wolves? It's pretty cool!
Howling Woods Farm
is the organization and they teach you all about wolf preservation and responsible care for these animals.